The Gulf of Saint-Tropez, an irresistible port-of-call
Wild creeks and sandy beaches, wooded hillsides and luxuriant pine-groves, authentic villages and picture-postcard scenery… This destination in the Var is blessed with the most envied panoramic views in the world.
Twelve communes (Cavalaire, Cogolin, Gassin, Grimaud, La Croix-Valmer, La Garde-Freinet, La Môle, Le Rayol-Canadel, Le Plan-de-la-Tour, Ramatuelle, Sainte-Maxime and, of course, the must rendez-vous of the "Yéyé" generation in the 'sixties) comprise the Gulf of Saint-Tropez. One of the most popular, Gassin, at the top of a hill, enjoys sweeping views of vineyards, the Maures Mountains and the Mediterranean, as far as the Iles d'Or. Grimaud consists of a medieval village, sublime beaches and its colourful "lagoon city". Backing onto the Massif des Maures, Sainte-Maxime, also well-known for its yacht harbour, is lively year-round. The village of Ramatuelle has always opted for discretion, though its 4 km coastline, better known as the beaches of Pampelonne, has won international renown. Finally, Saint-Tropez has shone the spotlight on art, culture, entertainment and "farniente" for the last 70 years.
"French buyers share the Gulf equally with an international clientele - from Belgium, Germany, Switzerland and the Netherlands, with Scandinavians more timid due to the exchange rate," explains Jean-Philippe Manzon of the Alpha Selectimmo agency. Facing south, the gated Domaine de Beauvallon is highly-prized, with its sandy beaches and 18-hole international golf-course : and the locality of Grimaud benefits from one of the lowest land taxes in the entire Gulf. For the last five transactions orchestrated by this agency, all the buyers were French, dead set on benefiting from holiday homes in the sunshine of the Var. The market seems to be especially lively, seeing a change in generations. And the stock of Provençal houses all set for a revamp is particularly generous. In the Beauvallon area, villas of 160-200 m2 in need of modernization, in grounds of 2,000 m2, start from 1 million euros. Houses of 200 m2 which need freshening up, with pools and lovely sea views, range from 1.1 to 1.5 million euros. For the same quality, the same property in Saint-Tropez will be two to three times more expensive.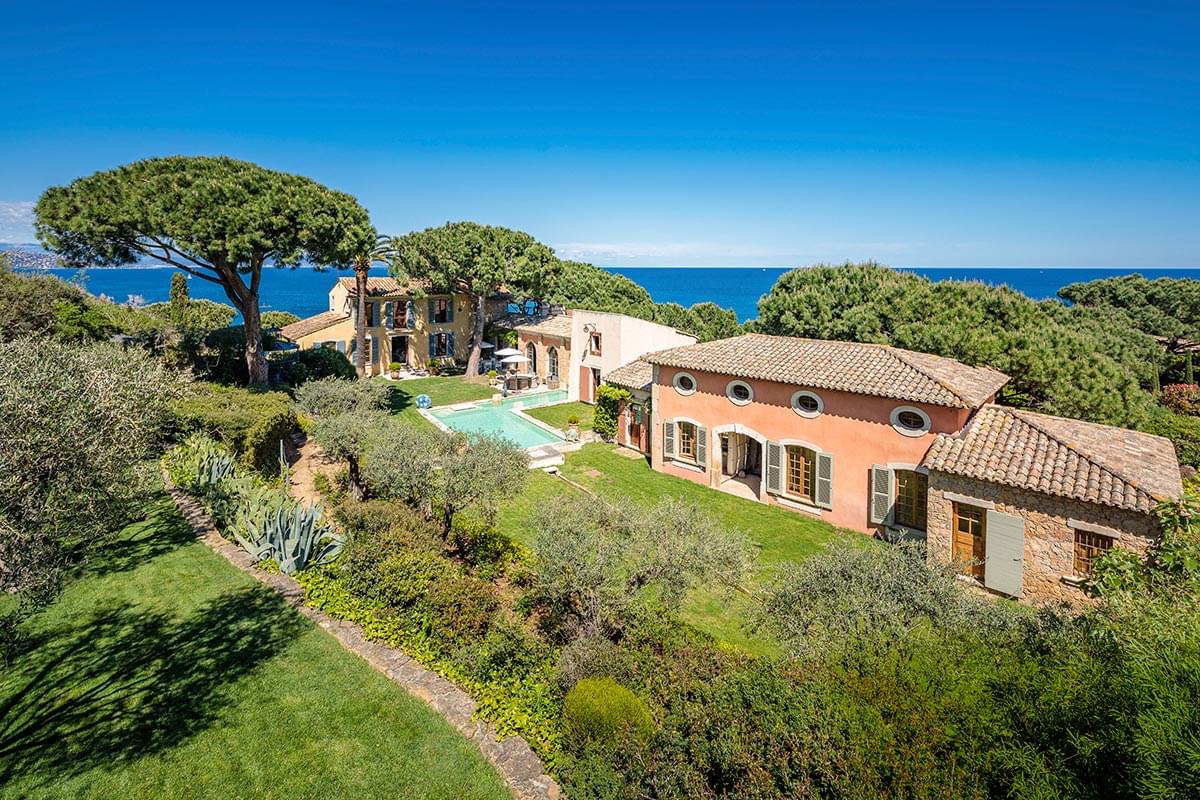 This property at the water's edge in Les Parcs de Saint-Tropez consists of the main residence, a guest cottage and a caretakers' house, giving 13 bedrooms in all. In grounds of 6,900 m2, it enjoys panoramic views of the Estérel hills and the Alps. More than 20 M €. Michaël Zingraf Real Estate (04 94 97 97 97).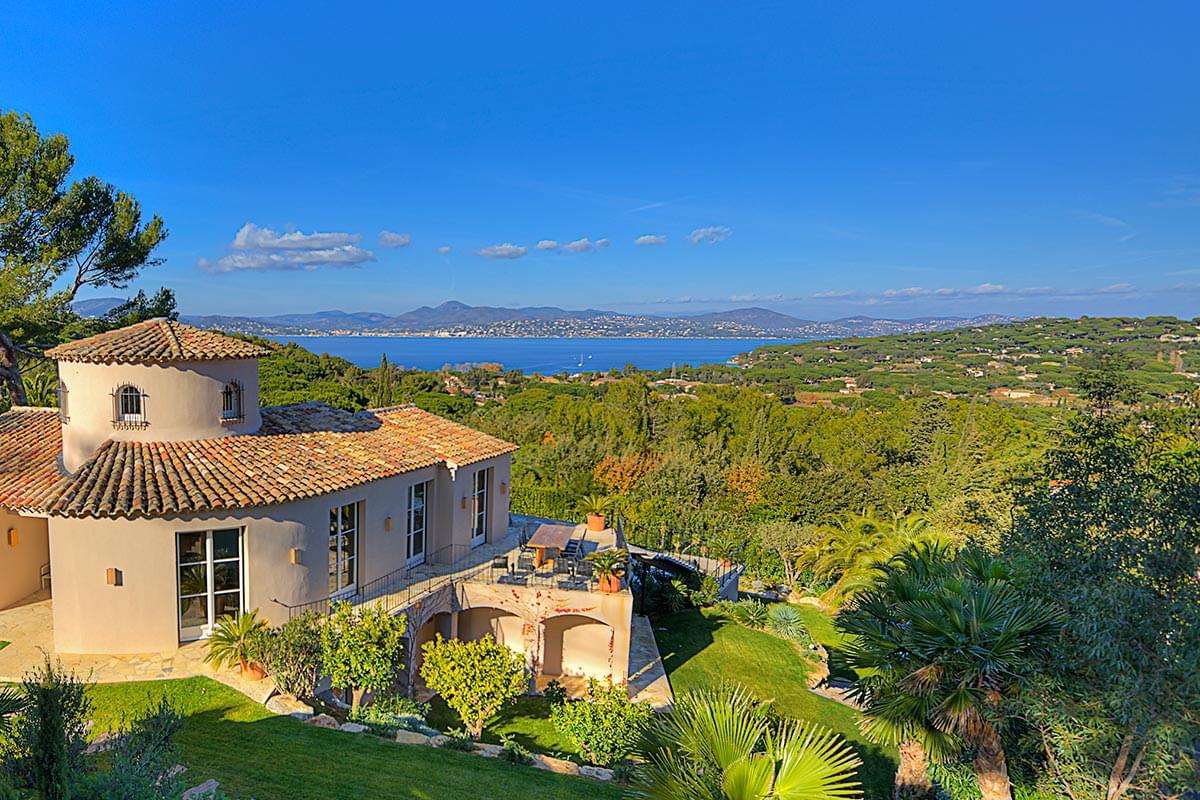 Facing the Bay of Les Canoubiers, this fully renovated property of 316 m2 offers 5 bedrooms, a study, studio and gym in grounds of 1,865 m2. 5.650.000 €. John Taylor (04 94 97 07 30).
"Sainte-Maxime enjoys the huge advantage of being lively year-round, even when its winter population of 15,000 residents soars to 80,000 occupants at the height of the summer season," says Anthony Rossi of Stil Immobilier, an agency in the hyper-centre. Mortgage rates are at record lows. Seasonal rentals are doing well. All the various market segments benefit from this, from studios to prestige villas. La Nartelle, Le Sémaphore and La Croisette are home to properties worth 1.5 to 5 million euros, exceptions aside. In these areas to the south facing the village of Saint-Tropez, a very recent 5-bedroomed house of 200-300 m2 will fetch from 3 to 4 million euros. A new contemporary villa of 300 m2 in grounds of 2,500 m2 overlooking the sea in Guerrevieille is currently up for sale at 3.9 million euros. Turnkey properties, particularly reassuring for buyers far from home, are in demand. Six km de Sainte-Maxime, Les Issambres and its delightful town centre, San-Peïre, also has its fans. Apartments in a new residence here offering sea views and high-spec appointments will be priced on average at 8,000 € per sq. metre.
"Saint-Tropez is a very special market with a truly high-end segment. In 2018, we completed four sales at prices between 10 and 20 million euros, and one even higher," says Caroline Simon of Saint Tropez Home Finders. This period has been particularly buoyant, mainly for holiday residences in the 3-6 M € bracket. Demand largely sustained by European buyers. A view of the sea always tops the list of selection criteria. Whence the virtually constant progression of Sinopolis, in fact located on the commune of Gassin. The value-for-money relationship here is sound, and the sea view, panoramic. A villa of 270 m2 in need of refurbishment in grounds of 1,500 m2 will fetch 2,390,000 €. In the famous neighbourhood of Pampelonne in Ramatuelle, a house of 240 m2 will cost 4.1 million euros. Finally, one would need to pay 6.9 million euros for a property of 350 m2 in perfect condition, in 3,600 m2 of grounds in Les Parcs de Saint-Tropez. Gated estates such as those of Le Capon and Le Pinet also play host to desirable residences right at the water's edge. More and more buyers want to be within walking distance of the town centre or the beaches. In this respect, village houses are highly sought-after, as long as they offer an outdoor area : like one property of 150 m2 with a roof-terrace of 40 m2 enjoying an unimpeded view of the Mediterranean, on offer at 3 million euros.