More than an estate agency, a philosophy...
"Sotheby's International Realty stands out in the microcosm of real-estate brands. We come from the art world ; we don't think in terms of square metres ; we imagine other people and their way of life. Our ap­proach is entirely focused on lifestyle," says Peter Illovsky, President of Côte d'Azur Sotheby's International Realty.
The credo of the American network founded in 1976, after 232 years in the art world ? Luxury properties in prime locations, from select seafronts to highly-acclaimed peaks, private islands to lush, manicured greens. Peter Illovsky presides over four agencies on the Côte d'Azur - in Beaulieu-sur-Mer, on Cap Ferrat, in Cannes and Saint-Tropez -, among the 50 or so comprising Sotheby's International Realty France and Monaco. Their competitive edge ? Altruism. A human approach before turning to professionalism ; it can be emotional before becoming commercial. Each buyer has his own lifestyle and the property that corresponds best to him. This desire to understand people and this cultural orientation govern the role played by Peter Illovsky, prevailing over the development, partnerships and public relations of Côte d'Azur Sotheby's International Realty. The tie with the multinational auctioneer of artworks and collectors' items has a positive effect on real-estate activity.
Currently, the average budget for the Côte d'Azur ranges from 4 to 5 million euros, with a few sales exceeding 20 million euros each year. 90% of international clients are looking for second residences. A clientele nourished by local, national and international networks, and communication focusing 80% on foreign buyers.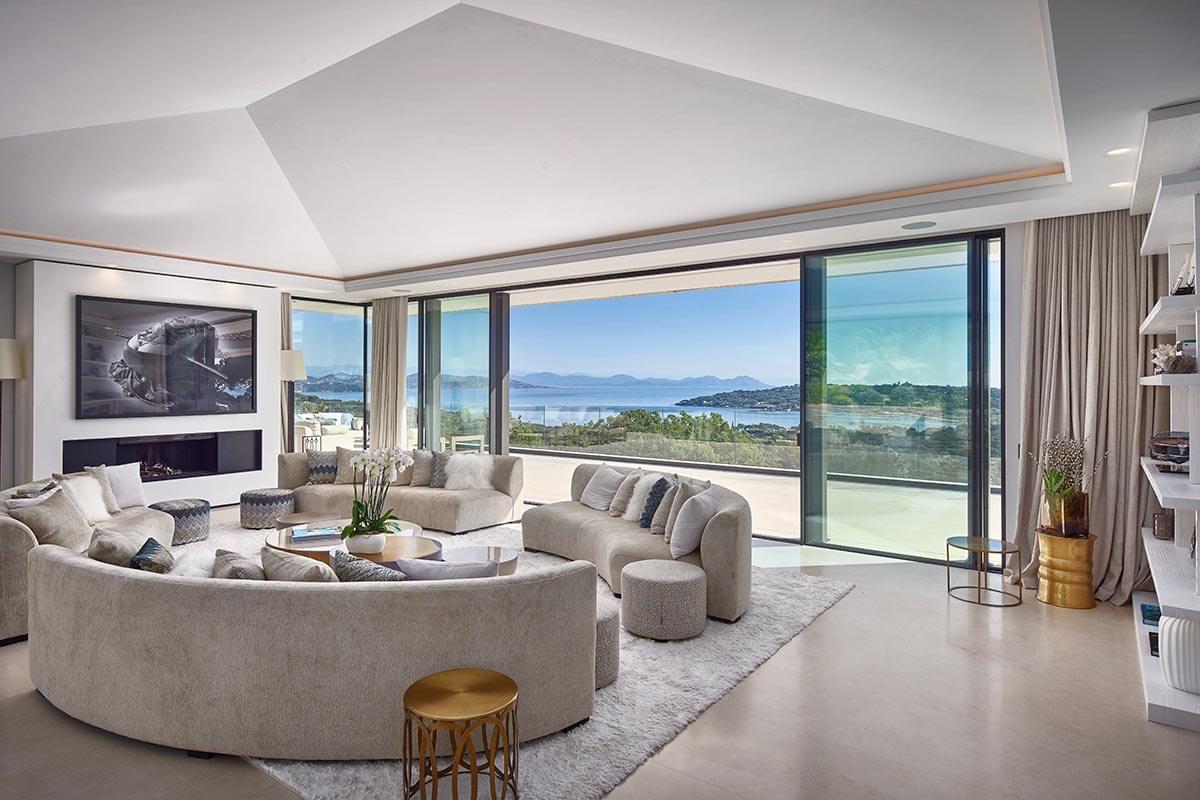 This luxury villa in Saint-Tropez offers living space of 620 m2 in landscaped grounds of 5,406 m2 (10 bedrooms). 23.000.000 €.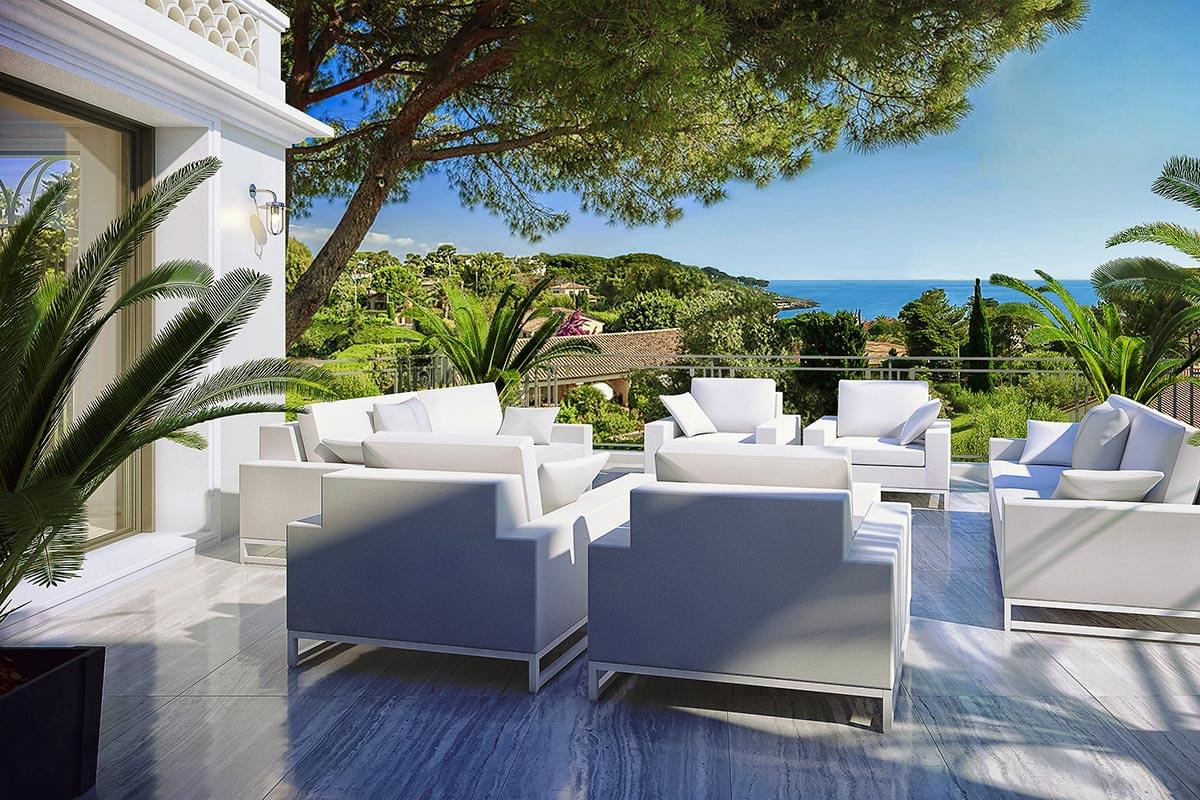 In a residence with pool built in 2019, this luxury garden-level apartment on Cap d'Antibes offers living space of 160 m2 (two suites), extended by a terrace of 49 m2. 1.850.000 €
Among good resolutions for 2020, in the most sought-after category after Paris, we find the Principality of Monaco and the Bordeaux region : and clear, fully assumed open mindedness to lower price ranges, apartments from 500,000 to 1.5 million euros, and villas from 1 to 4 million euros.
Côte d'Azur Sotheby's International Realty (04 92 92 12 88) www.cotedazur-sothebysrealty.com