Magrey & Sons, lots of projects
Far from being content with past successes, the agency founded in1995 on the Croisette is looking steadfastly to the future. Active on several fronts, it is expertly driven by Michel and Franck Magrey… Not forgetting Alexandre Goldstein, who joined the firm 12 years ago and became a partner in 2017.
While the agency's reputation needs no introduction in sales and seasonal rentals of exceptional properties in and around Cannes, Michel Magrey explains that : "Extension of the geographic area is underway with two launches already, at the entrance to the legendary port of Saint-Tropez and opposite the town-hall in the medieval village of Mougins". He then points to a new focus on the Var and the Principality of Monaco. "The teams are in place, we just have to decide on the addresses. Each associate in charge of these areas will become a partner in new inaugurations. For Magrey, gratitude and goodwill are the order of the day : we want to give back to our 24 collaborators what they give us on a daily basis."
Beyond this physical presence in the chosen sectors, the entrance of 30 year-old Alexandre Goldstein into the firm's capital marks a digital turning-point for Magrey & Sons : a newly designed website, dynamic listings, very lively social networks and noticeable development of the use of video. An effective response to exponential competition from international real-estate groups. A profitable cocktail during the first confinement.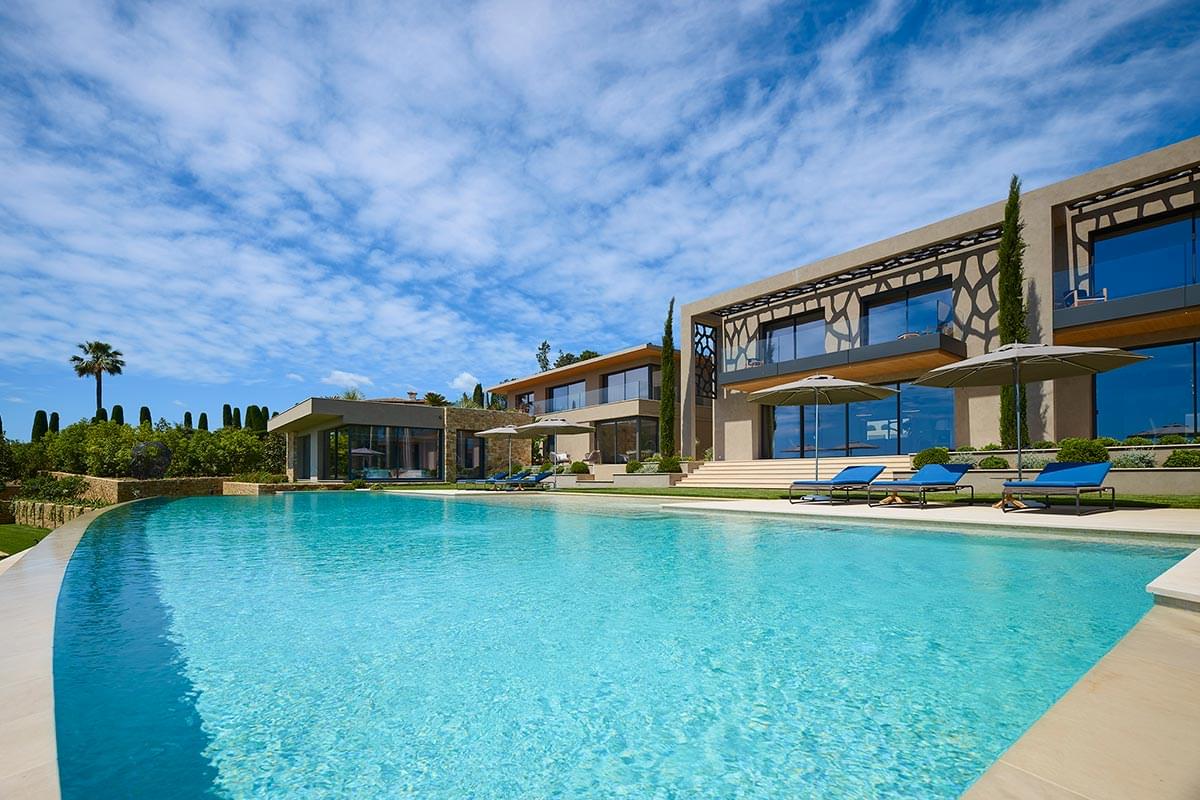 This property of 1,200 m2 in Mougins offers 11 suites in grounds of 7,583 m2 with a pool and tennis court. 29.500.000 €.
Another new step, and not the least significant ; after several years of developing the sales branch in the Saint-Tropez area, Magrey & Sons will extend its activities to the entire shoreline on the strength of this success, on January 1st, 2021, from the region around Cannes to the border with Monaco. The group offers clients the services of a structure dedicated to business premises in Cannes to meet the increasingly significant needs of an historic clientele to diversify its investment portfolio. To be continued…
Magrey & Sons (04 92 98 98 22).