LG Prestige : the art of highlighting a property
One of the first in Mandelieu to focus specifically on the prestige sector, this agency is this year celebrating its 10th anniversary. Heading up the agency in La Napoule, a charming Provençal village on the seafront, two men with complementary skills and experiences : Michel Nowak and Franck Laval.
These two brothers-in-law are first united by family ties. In 2010, their relationship became professional. When they decided to team up, Michel Nowak was Artistic Director for luxury hotels, Franck Laval had already been in real estate for the past 12 years. Franck naturally heads up the LG Prestige sales team, while Michel devotes himself to highlighting properties, communication and marketing. Fourteen members of the team work in this agency covering Mandelieu-La Napoule, Théoule-sur-Mer, Les Adrets and, more occasionally, the area around Cannes, with diverse ranges of prices. Their secrets are sound knowledge of the area, dedication to the culture of customer service, real expertise in highlighting a property's value, a keen sense of image, and fierce determination to make the property their top priority. Here, a photographer, also a drone operator, and an assistant form part of the permanent team. The agency's most recent transactions include a mill, on the market for 12 months, acquired just a few weeks after arriving at LG Prestige by a couple of French retirees, and two villas in Mougins, priced respectively at 2 and 3 million euros. Not forgetting an apartment of 93 m2 right at the water's edge in Théoule-sur-Mer, as if in levitation above a sandy beach and the Mediterranean, and a seafront apartment of 145 m2 in Cannes, sold respectively for 1.2 and 1.7 million euros. The agency's French and European clientele is proving to be especially active in spite of the current context. Real estate is a safe haven as well as an investment for personal pleasure.
LG Prestige is extending its array of exceptional properties to include examples over and above 5 million euros, a sector now very highly prized. Everyone appreciates a luxuriant setting, sublime views of the Mediterranean and the enchanting spectacle of the red rocks of the Estérel running down to the Deep Blue Sea. A bubble of serenity ensuring a privileged lifestyle.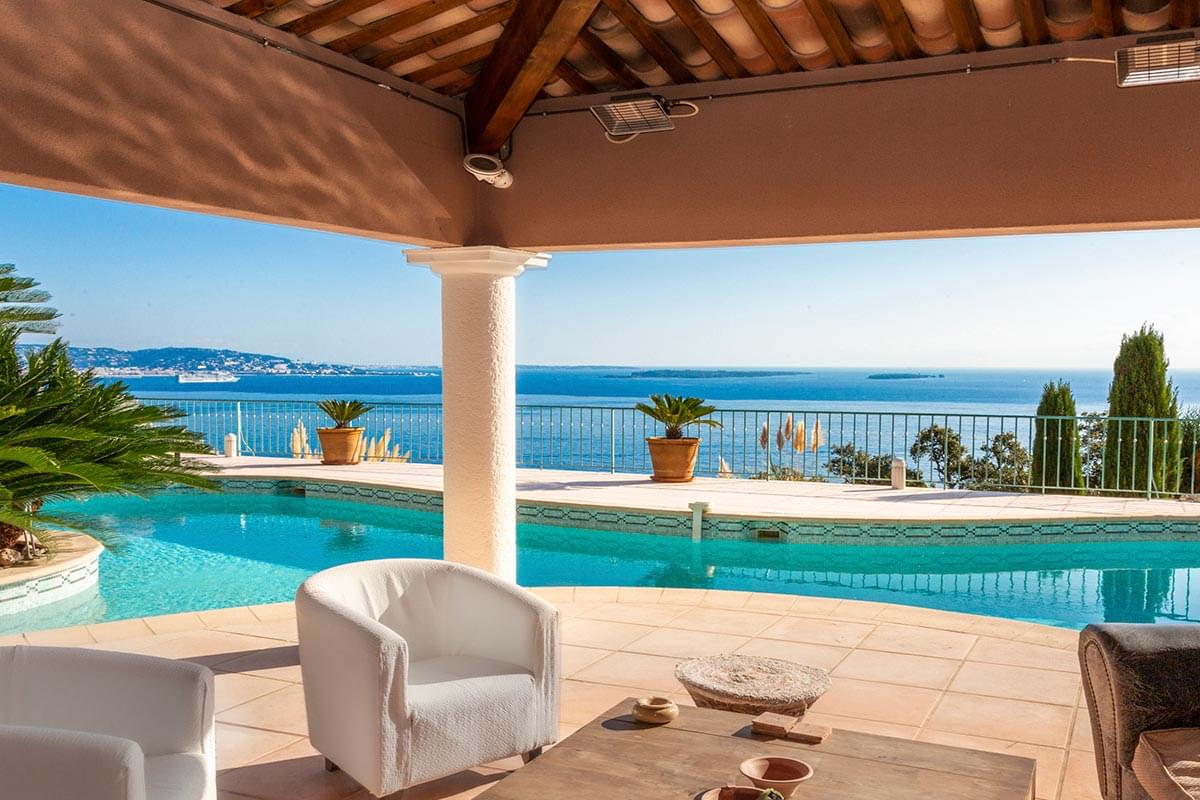 In the exclusive neighbourhood of La Pointe de l'Aiguille, at the edge of the Estérel nature park, this neo-Provençal villa offers total living space of 340 m2, including 280 m2 facing the Bay of Cannes and the Lérins Islands. 7.950.000 €.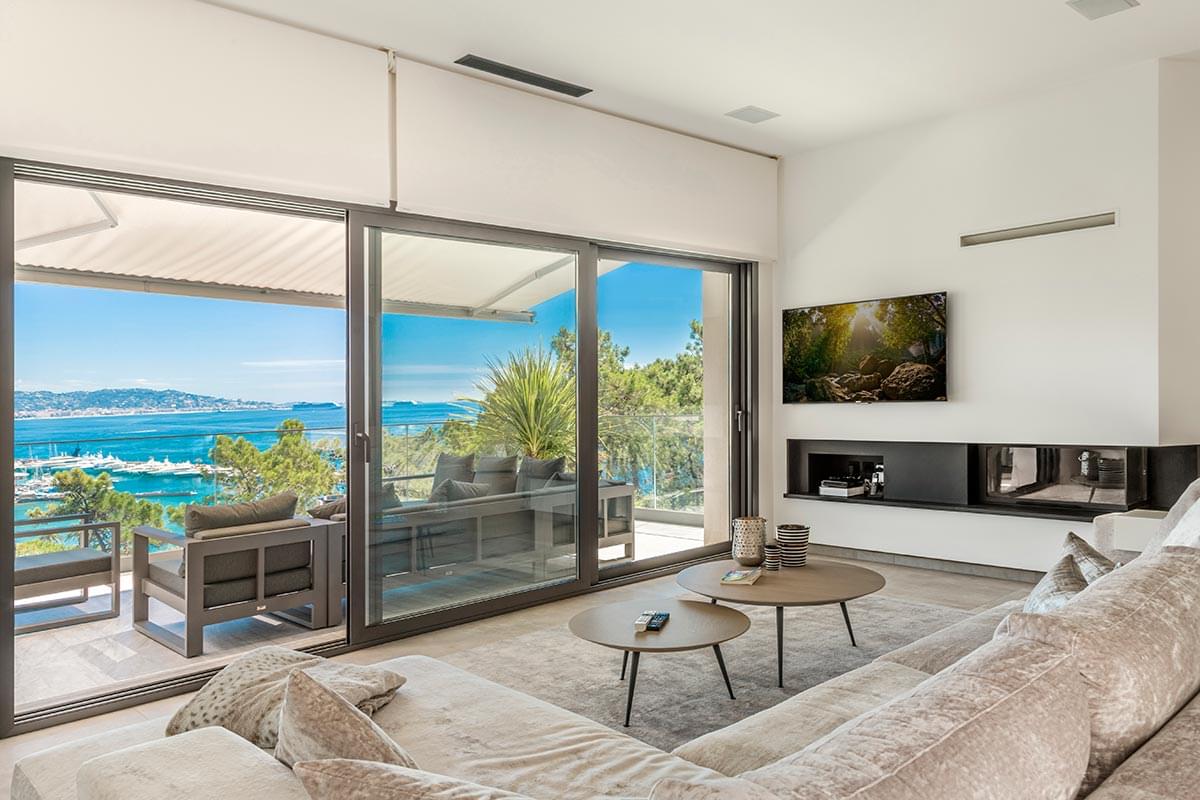 This new villa at the heart of La Napoule (four suites) enjoys a unique panoramic view of the Mediterranean, the Bay of Cannes and the Lérins Islands. 3.750.000 €.
L&G Prestige Immobilier, 391 avenue du 23 Août, Mandelieu-la-Napoule (04 93 47 06 67). www.lgprestige.fr