From an historic agency to a well-structured group
All "Mandolociens" - ie. residents of Mandelieu-La Napoule - know the Agence de La Poste, located in the town centre at the exit from the motorway for over 50 years. Many have already crossed the path of a member of the Berti family, responsible for development of the Domaine du Grand Duc. Flashback to a family saga…
After a few years spent in Morocco and with an HEC diploma in his pocket, Hubert, the grandfather, arrived in Mandelieu-La Napoule just before 1980. He immediately saw the potential offered by the village, a neighbour to the Festival City, the charm of its picture-postcard scenery, and the enchantment of its unimpeded views of the Bay of Cannes, the Mediterranean and the foothills of the Estérel mountains. He then built the Domaine du Grand Duc, a complex comprised of 800 high-end apartments and villas on almost 250 acres of land. Most of them enjoy beautiful views of the Bay of Cannes or the foothills of the Estérel. His son, Christian, joined him in1983 and acquired the Agence de La Poste, which immediately became their marketing tool. Among other things, he launched Grand Duc Immobilier, an agency now specializing in sales of properties on gated and guarded estates in Mandelieu and the surrounding area. Christian inherited his father's spirit of enterprise and did not take long to prove it by pursuing extension of Le Grand Duc : Les Hauts, Les Corniches and, more recently, Les Horizons. He also built the Domaine des Princes, a little paradise nestling in a 14.82-acre park overlooking the Barbossy golf-course, with 37 apartments and 11 villas. With the environmentally friendly "Clos de Capitou" residence and its hot water obtained by means of solar panels, Christian won the EDF Bleu Ciel prize at the Pyramides d'Argent, while his wife, Véronique, handles the agencies' internal organization, human resources, computerization and digitalization. Two more entities were added : Paris-Estérel, specializing in the management, lease and sale of properties acquired as rental investments or first-time home ownership, then the Berti Prestige agency at the heart of La Napoule, focusing on outstanding properties from 800,000 to 6 M €, the price of desirable residences on private estates with generous indoor living space and panoramic views of the azure-blue sea.
The three sons then joined their parents. Nicolas entered the family firm after business studies and a year in Great Britain. Julien, with a Masters in finance, began his career with experience in banking and insurance. Romain, the youngest, with a business Masters to his credit, decided to win his spurs in large groups, first General Electric in Paris, then a V.I.E. backed by the MEDEF to encourage the establishment of French companies in China. He now wants his experience of Asian markets to benefit the family firm. An opportunity strengthed by the very recent introduction of a Nice-Beijing flight connection.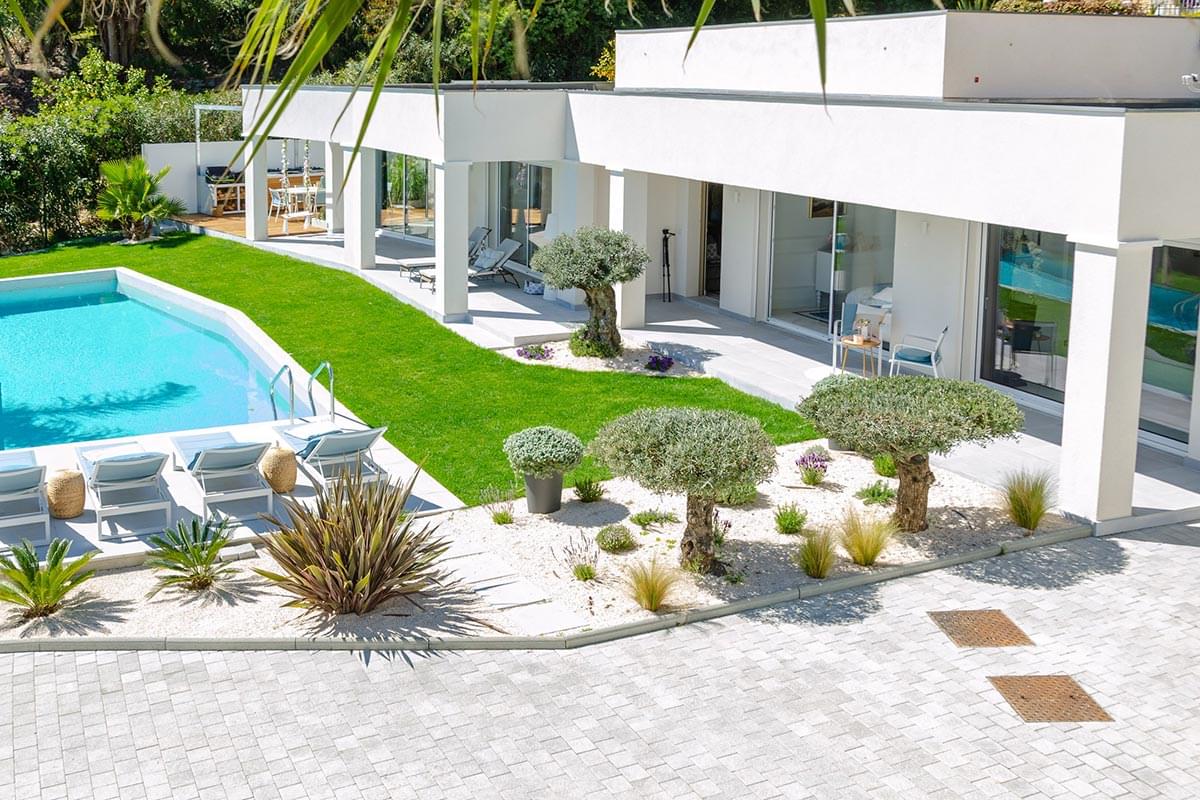 This new contemporary villa of 250 m² all on one floor enjoys a panoramic view of the sea, the Lérins Islands and Estérel hills. Its luxurious amenities include a living-room of 80 m², a heated pool, pool-house, jacuzzi, summer kitchen and wine cellar. 2.230.000 €. Berti & Sons, Agence de la Poste (04 93 49 50 00).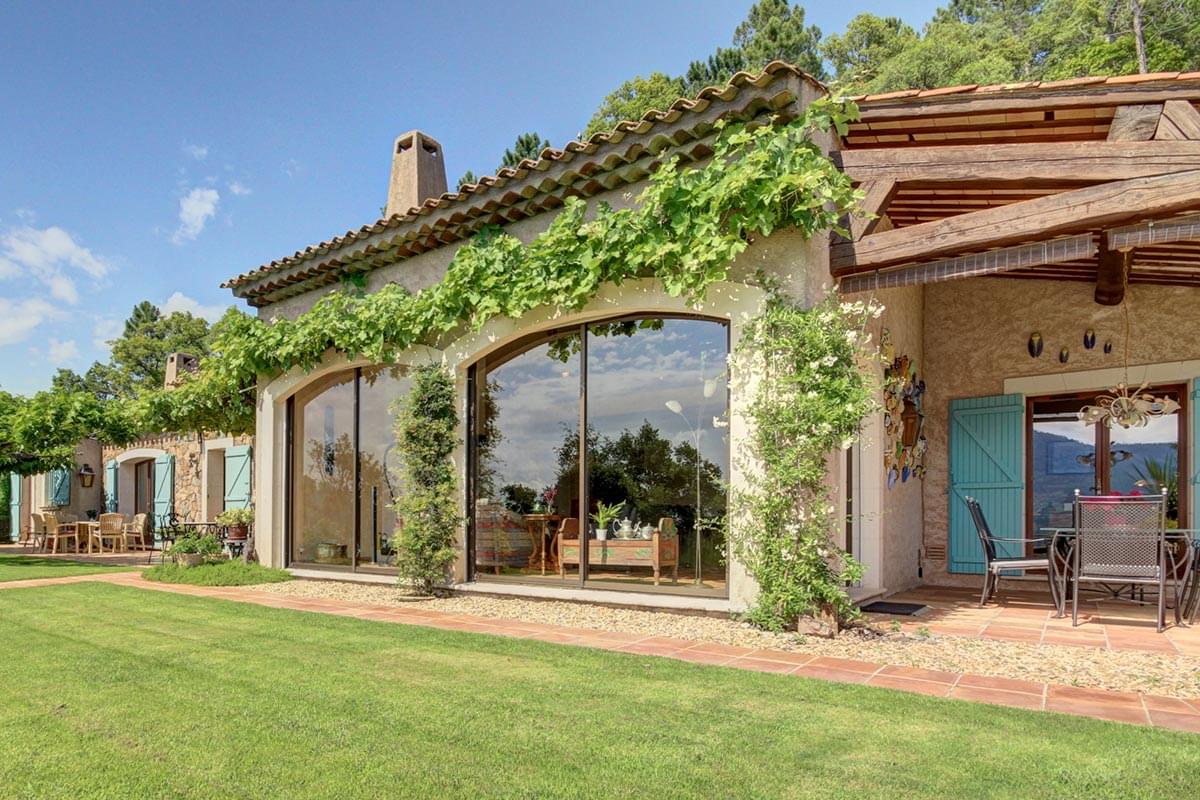 On a gated estate in Saint-Jean-de-l'Estérel, this Provençal villa of 228 m2 offers 6 main rooms in quiet grounds of 5,900 m2 with a magnificent view of the Estérel mountains. 895.000 €. Berti & Sons, Grand Duc Immobilier (04 93 49 06 06).
Nothing more was needed to set up the group "Berti & Sons". "We all get on very well together," concludes Romain. "As witnessed by our Tuesday morning sales meetings attended by a team of 15. While Christian prepares the hand-over, Véronique still deals with administrative matters. We prefer to ensure total mastery of our home territory rather than extend the catchment area, even though the time is clearly ripe to create an international network."
Berti & Sons, Agence de la Poste, 571 avenue de Cannes, Mandelieu-la-Napoule (04 93 49 50 00)