Engel & Völkers heads for Saint-Tropez
Specializing in sales of high-end properties and commercial premises, the Engel & Völkers group is opening its doors in this highly-prized address in the Var.
Active in 33 countries on five continents, the Engel & Völkers group founded in 1977 now relies on over 13,000 employees. "The Côte d'Azur adventure began in Cannes in 2011, one year before inauguration of the Saint-Jean-Cap-Ferrat agency," says Marie-Claire Sangouard, General Manager for the Côte d'Azur. Perfectly naturally, the Saint-Tropez agency will open this spring. Guillaume Coudray will be in charge, with 12 months of intensive work to his credit, starting with the recruitment and training of this team in the Var. The new branch's mission is to cover Département 83 from Agay to Toulon and in the hinterland. As well as greeting Parisian and international clients looking for a pied-à-terre or a sumptuous property on the most famous commune on the Mediterranean shore. Optimism is the order of the day ; visits are numerous, and the very first contacts are signing up for their acquisitions. Such as a cosy nest of 23 m2 in perfect condition in the hyper-centre of Saint-Tropez, priced at 350,000 €, or a house of 140 m2 in need of total renovation, in grounds of 2,100 m2 in a gated park in La Croix-Valmer, just a 10-minute walk to the Bay of Gigaro. Which melted the hearts of a German/French couple, convinced by the holiday address but also its re-sale potential. A property of 200 m2 in grounds of 2,800 m2 in the secure and privileged neighbourhood of Le Parc des Salins has just found a taker at 2.8 million euros. The Canton de Fayence also wins the votes of many fans of old stone, authenticity and peacefulness, who set their sights on villas worth up to 1 million euros. The Var is, in fact, an extremely lively market. The desire for sunshine and the outdoors is as important as the rental income and safe-haven aspect provided by the second most wooded département in France. Not forgetting easy access for our European neighbours. Prices are currently stable, though aggressive bargaining has no place here. 14 agents out of the 50 team-members of Engel & Völkers Côte d'Azur now focus on the Var.
Engel & Völkers, 27, avenue Paul-Roussel, Saint-Tropez (04 94 79 57 35) www.evcotedazur.fr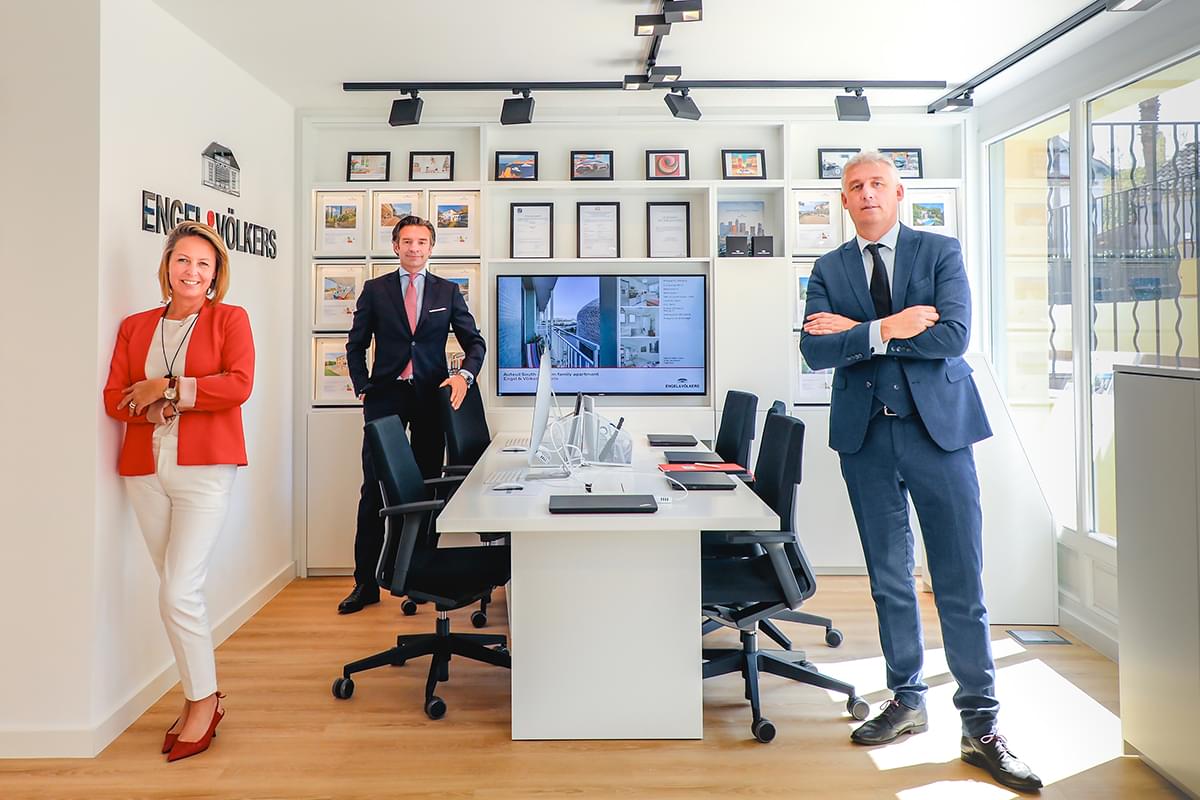 Guillaume Coudray, Manager of the Engel & Völkers agency in Saint-Tropez, poses alongside Marie-Claire Sangouard, General Manager for Engel & Völkers Côte d'Azur, and David Scheffler, President of Engel & Völkers for France, Belgium and the Netherlands, in the agency in Saint-Tropez.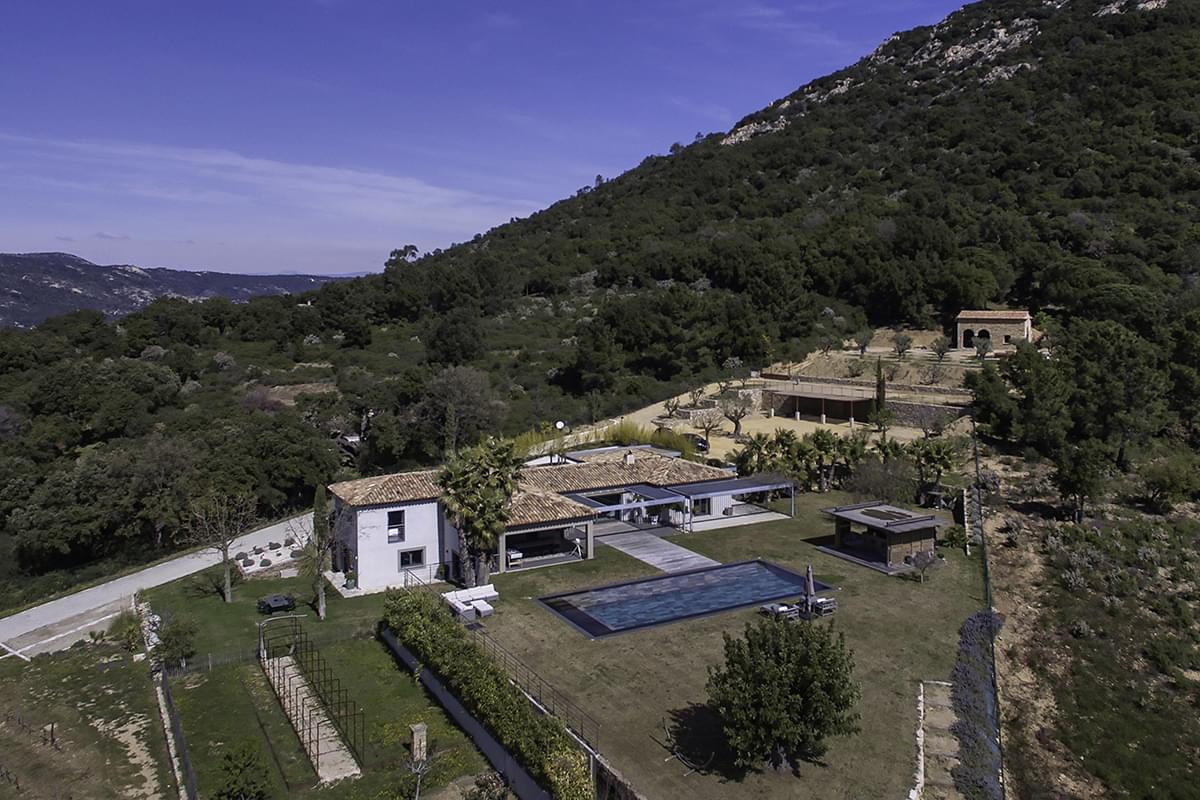 This contemporary villa of 338 m2 in Plan-de-la-Tour stands in grounds of 21,900 m2 playing host to 5,000 m2of AOC vines, an orchard, and a chapel of 90 m2 hiding beneath the olive-trees. Sold 3.900.000 €.