AGENCE JANE : LIFESTYLE REAL ESTATE
A strong identity, the capacity to respond serenely to the most specific requests, ready availability and in-depth knowledge of the markets, just some of the attributes which have ensured the success of the Agence Jane specializing in high-end properties and founded in Bordeaux in 2016 by Guillaume Touroul-Chevalerie.
In a family with seven generations of upholsterers, decorators, cabinet-makers and carpenters, a taste for esthetics comes naturally. And was inherited by Guillaume Touroul-Chevalerie. This experienced entrepreneur who cultivates the fine art of lifestyle advocates these same qualities in his agency. "In the Agence Jane, we have developed personalized assistance for each of our clients," says Guillaume Touroul-Chevalerie. "We take the time to understand their personalities and way of living to offer them exceptional service. We have enjoyed many rewarding encounters, sustainable and long-lasting, since the agency was launched, a privilege which is our finest reward, and also our best publicity." Proposing a portfolio of outstanding properties in Bordeaux and the surrounding area, villas around the Bassin d'Arcachon, on Cap Ferret and in Le Pyla, the Agence Jane has also developed a rental service for holidays and special events (weddings, film shoots, seminars), all escorted by a tastefully presented website. As for the market in Bordeaux, he explains : "In Bordeaux, the market is well-sustained, though running in two different gears. Owners of top-notch properties sell quickly and at high prices, and the surrounding countryside is extremely popular. On the other hand, the market has seen a slowdown for properties under 1.5 million euros which have often been over-estimated due to the high appeal of Bordeaux. These homes whose prices soared excessively no longer find takers and are blocking the market. There is thus a need to adjust prices in this sector to restore its vitality. Around the Bassin d'Arcachon, the market is more irrational. The pandemic has made many people search for a relaxing second home, like those around the Bay. Teleworking and the need for a more enjoyable lifestyle have significantly changed the desires of city dwellers : those benefiting from substantial budgets no longer hesitate to invest in a second residence. Two houses in need of renovation recently found takers at prices over 5 million euros around the Bay of Arcachon. More than ever before, these holiday spots are highly sought after, and the trend is expected to intensify over the coming months".
Agence Jane, 1, cours du Chapeau-Rouge, 33000 Bordeaux. (05 56 52 83 96). www.agencejane.com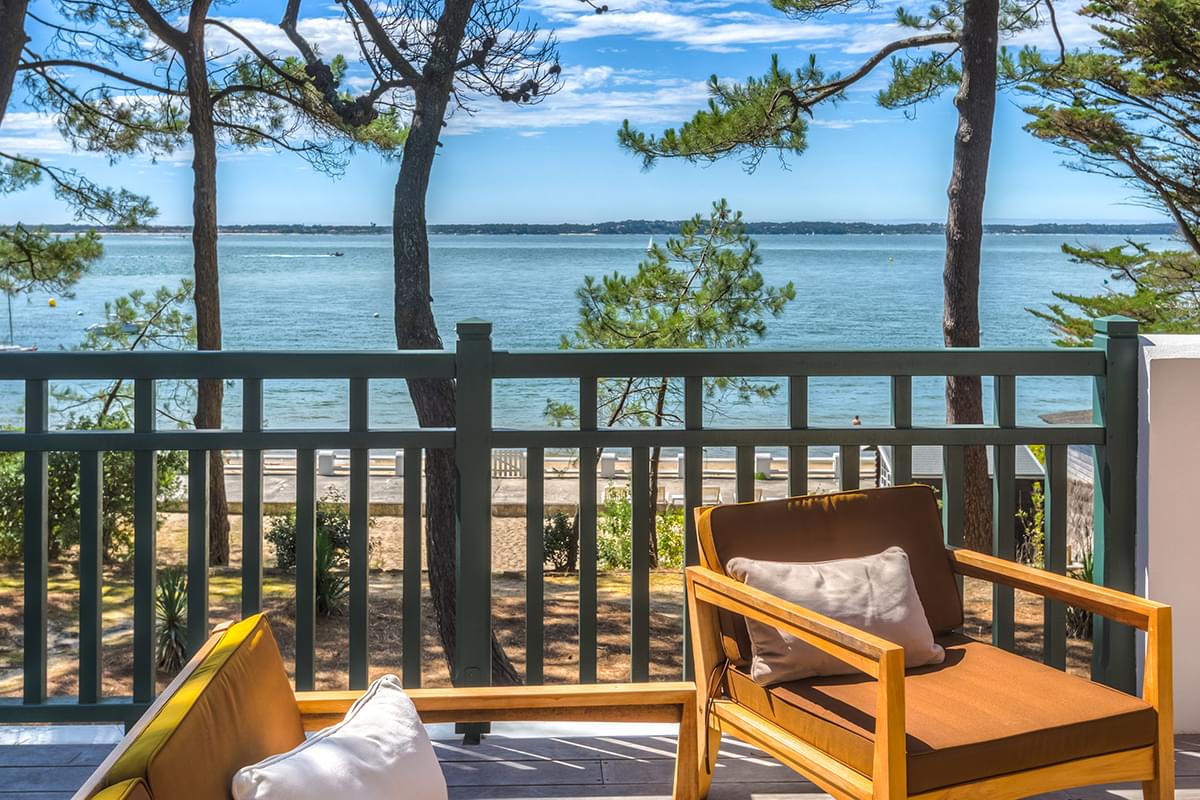 Benefiting from a sublime setting in Arcachon, on the front row facing the ocean, this solar house of 300 m2 is a blend of luxury and simplicity. It offers light and airy living-rooms opening out to a magnificent terrace, 7 bedrooms, a bathroom and 5 shower rooms. Rentals for holidays and special events from 9,765 € per week. Holiday rental from 9.765 €/week.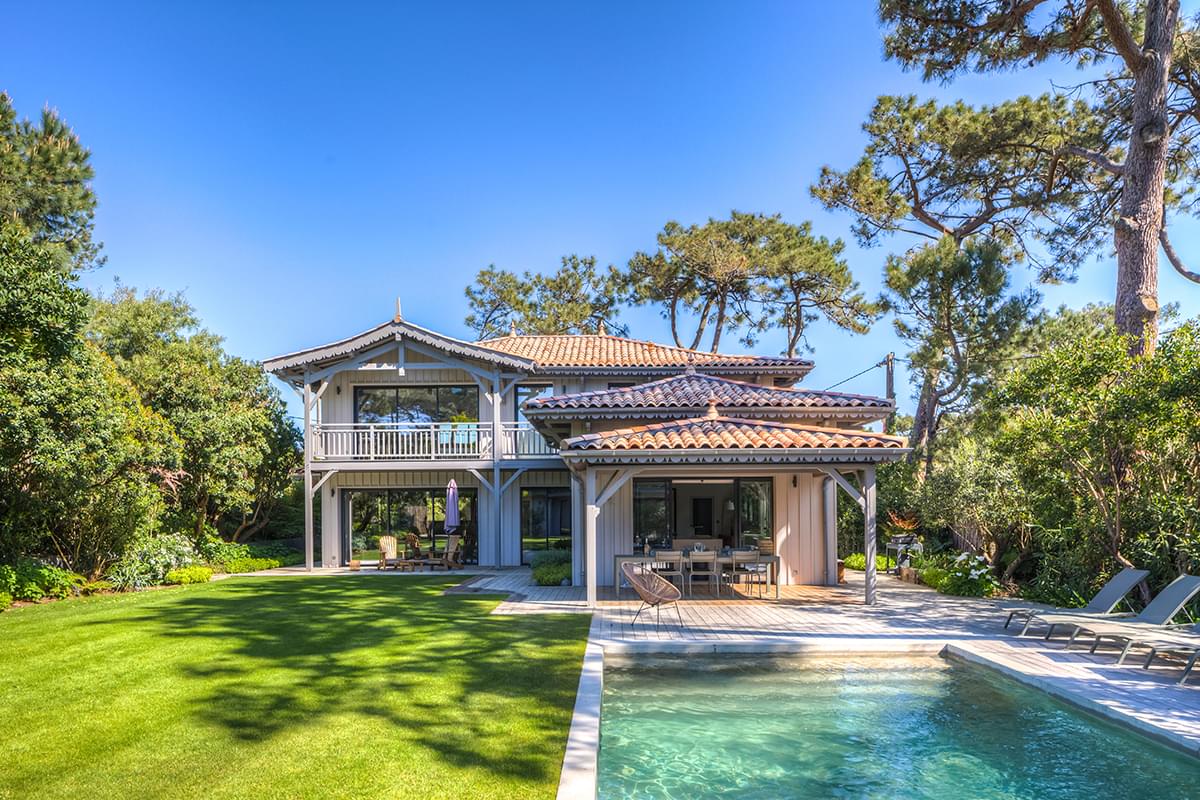 On Cap Ferret, midway between the ocean and Bay, these 2 villas offer superb holiday retreats. Seamlessly linking indoor and outdoor areas, their living space of 400 m2 is comprised of superb living rooms, 7 bedrooms, 7 bathrooms, a shower room, and a magnificent pool. Holiday rentals from 19,235 to 24,950 € per week.