2020, review of an unprecedented year
Benjamin Mondou, director of eight real-estate agencies in Nice, Villefranche and Beaulieu-sur-Mer with a team of 45 and turnover of 5 million euros, looks back over this extraordinary year marked by the Covid-19 crisis and a battered economy.
"2020 started out under the best conditions, driven by low interest rates and strong enthusiasm on the part of Russian and Scandinavian clients," says this manager in his forties. "The coronavirus outbreak brought everything to a halt. In addition to the health crisis, affecting everyone, entrepreneurs had to support their employees throughout the confinement period in the total absence of any visibility. I took the decision, for example, to maintain salaries 100 %, despite real pessimism regarding economic prospects." In this period, estate agents had to adapt and focus on virtual communication : videos and other viewings on social networks. While there were fewer clients, contacts later proved to be much more eligible. Digital tools provide precious assistance, but can never replace human contact. As from May 11th, the first changes in behaviour became much clearer. Buyers experienced this period as a kind of liberation. They all showed real interest in outdoor areas, terraces and gardens, in a frantic rush to acquire houses, not hesitating to give up their generous apartments on the Port or in the Golden Square in favour of the hills of Mont-Boron, Cimiez, Rimiez or Gairaut. "I was the first to be amazed on realising that annual turnover shows a rise of 15 %. French buyers are making a big comeback, deserting the capital. Many are selling their homes abroad to opt for the Côte d'Azur, Corsica or Brittany. They all acknowledge France's political stability and the quality of its healthcare system. They talk openly about their desire for sunshine, privacy, natural scenery and getting around on electric bikes on the Riviera, a cultural hub on the Mediterranean shore just 90 minutes from winter sports resorts. Currently, the market is stable : no declines, no booms, in any sector. The star property is a villa of 150-200 m2 in grounds of 1,000-1,500 m2 with a pool on the hills of Nice, worth 1 to 2 million euros for a year-round residence, while Scandinavian and British clients are prepared to invest from 2 to 5 million euros in luxurious holiday homes on Mont-Boron, in Villefranche-sur-Mer or Beaulieu-sur-Mer. Finally, investors prefer real estate to savings in the bank. Ready to pay from 200,000 to 500,000 €, they target a return of 5 % at the lower end of the price bracket, while those aiming for the upper end give priority to the address and long-term value while contenting themselves with a return of 3 %."
Century 21 Lafage Transactions (04 92 00 82 82).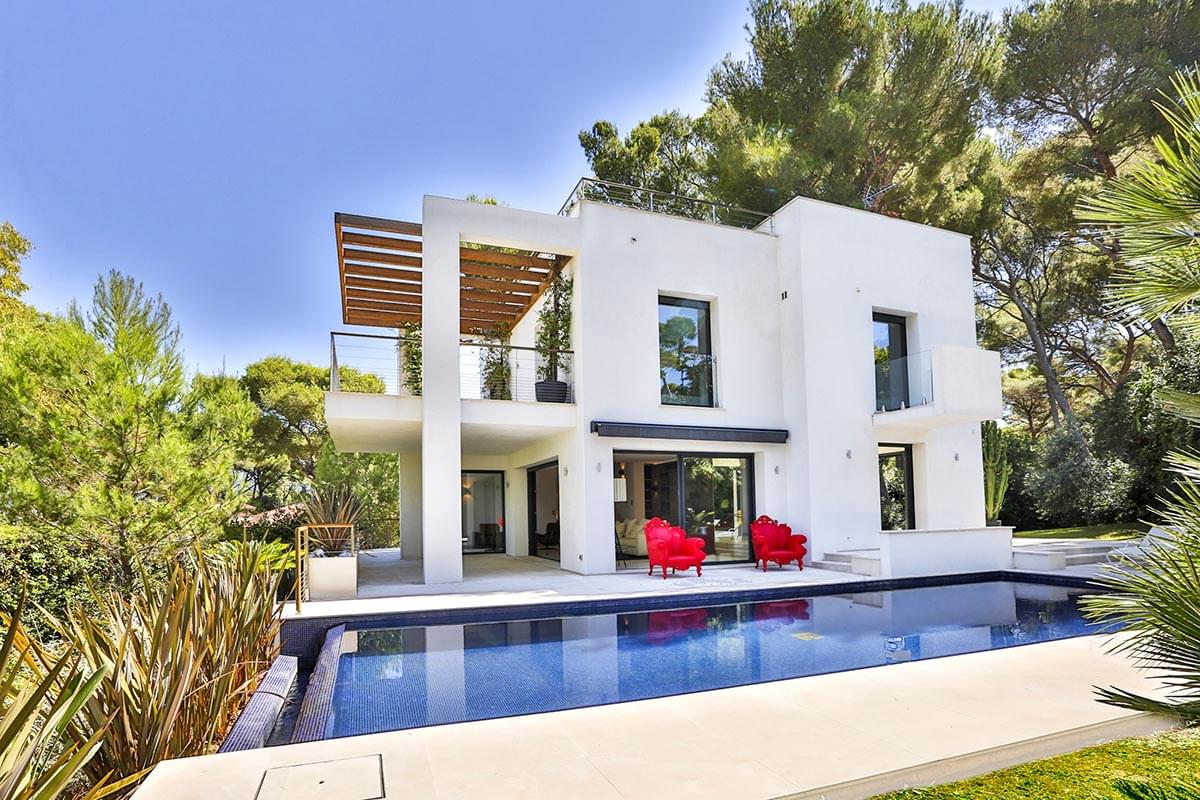 On the west side of Cap Ferrat, this new villa of 300 m2 on three floors offers 5 suites. From its grounds of 1,200 m2, it enjoys a magnificent view of the Bay of Villefranche. 6,9 M €.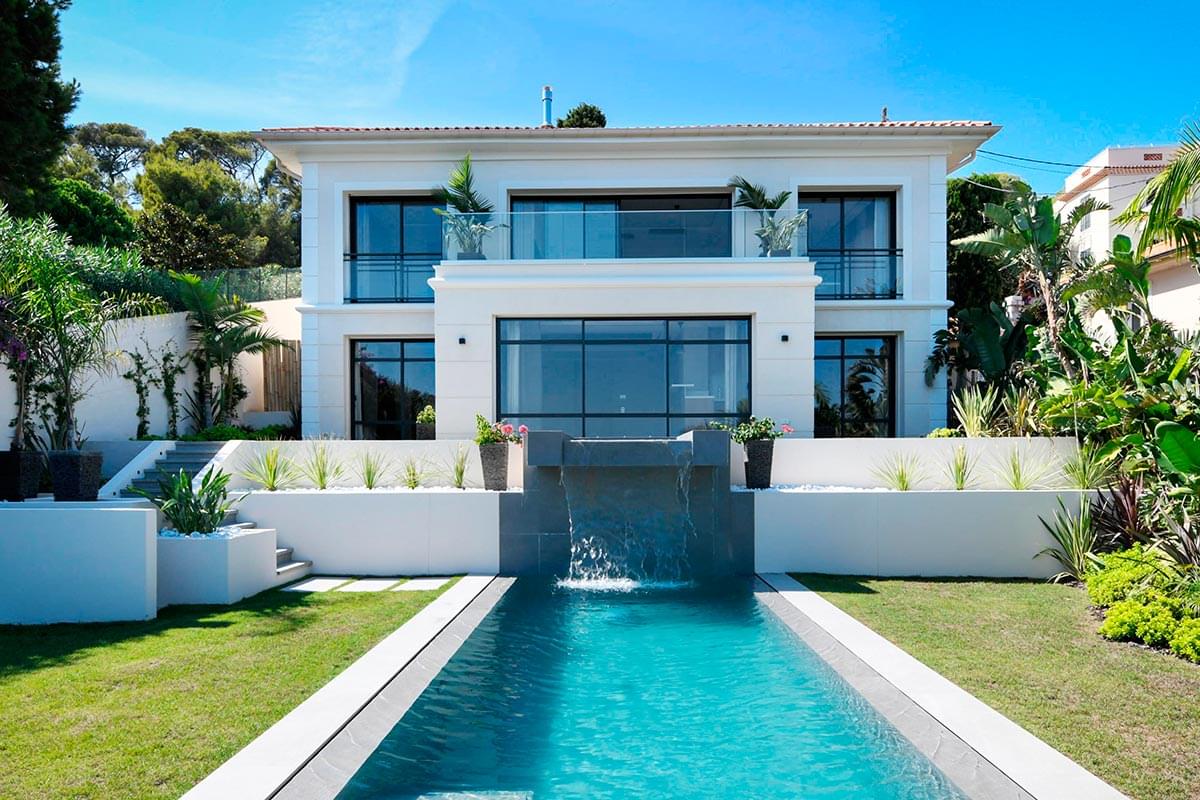 Designed by an architect, this furnished villa of 250 m2 with 4 suites opens out to a garden of 550 m2 overlooking the Mediterranean and Cap Ferrat. Its amenities include a mirror-style pool, a jacuuzi, hammam, sauna and sensory shower. 5,6 M €.