Thibault Chanel Immobilier : and then there were three !
Home-hunter Emeritus and a personality in the media who can be seen on the show "Recherche appartement ou maison'', Thibault Chanel runs two agencies bearing his name in the centre of Paris. He is back in the spotlight with the launch of a third address near Les Buttes Chaumont. He explains the reasons for his choice.
While the heart of the capital continues to see soaring prices, the east side of Paris is now attracting more and more buyers. A trend to which Thibault Chanel has responded favourably by inaugurating a brand new agency on Rue de Belleveille in July : "Prices are rocketing in the centre of Paris, the market is tight and available properties are becoming scarce. When I opened my first agency in the Marais, I witnessed the same phenomenon with buyers who could no longer afford to become owners in the hyper-centre and who set their sights on the 10th arrondissement where I set up my second agency. Today, prices have exploded in these neighbourhoods, largely exceeding 10,000 € per sq.m. We recently sold an apartment of 120 m2 on Rue Beaurepaire, surrounded by a balcony and offering an unobstructed view, priced at 14,500 €/ per sq.m". Invaded by the middle classes, families and young executives, the 19th and 20th arrondissements have never been so popular : "These neighbourhoods post much more affordable prices even if they are very different from each other," adds Thibault Chanel. "They are working-class districts where one can find little "islands" that are very pleasant to live in, with smart Haussmann buildings and even small houses with gardens, once intended for workers. In the Buttes Chaumont neighbourhood, one of the most highly-prized, prices are close on 11,000 € per sq.m for quality properties. The east side of Paris is lively and diverse, very green too, all points that appeal to Parisians. I believe in the future of these areas and, in fact, since we opened the agency this summer, we have had a very good reception and the number of mandates is on the rise."
Thibault Chanel Immobilier, 14 rue du Roi de Sicile, Paris 4 (01 44 82 54 84). 24, rue Yves Tourdic, Paris 10 (01 48 03 29 33). 97 rue de Belleville, Paris 19 (01 49 70 67 50). www.thibaultchanel.com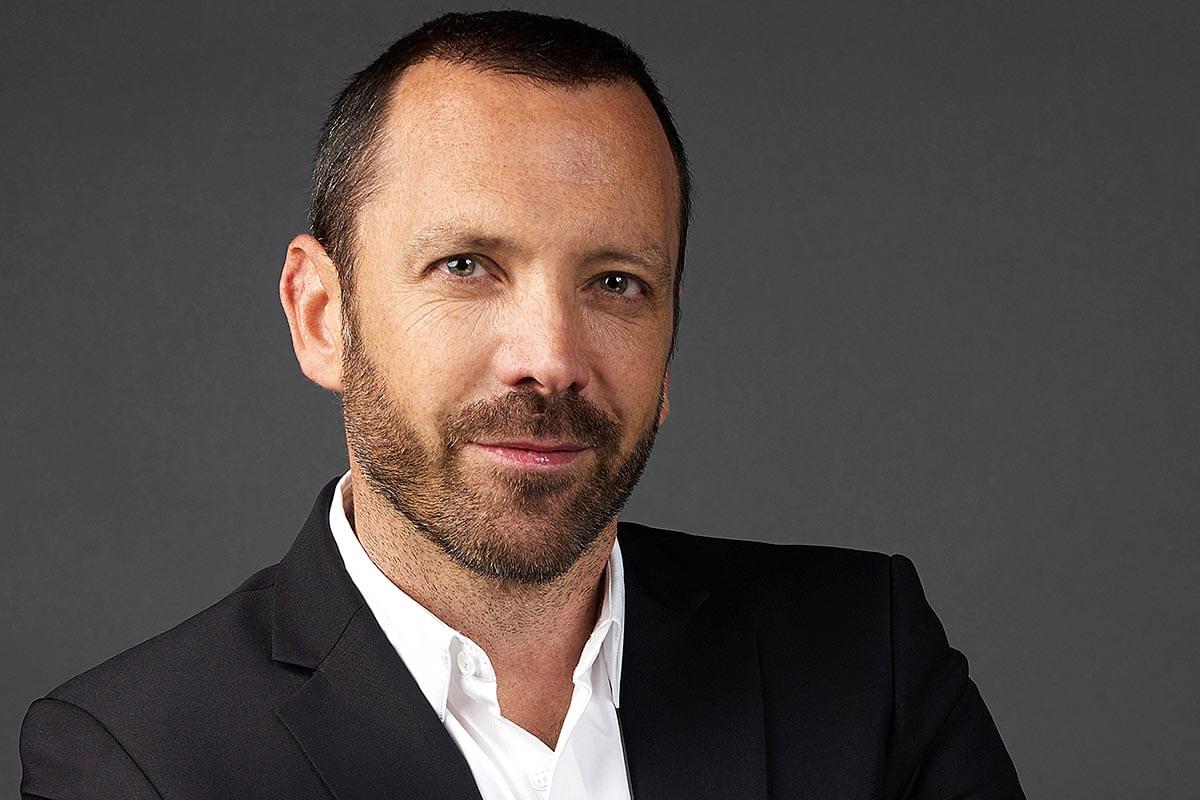 After studying law and a spell at the Conservatoire, Thibault Chanel turned to real estate and became one of the first apartment-hunters in Paris. In 2014, he opened his first agency at the very heart of the Marais, the second in 2017 in the 10th arrondissement. This summer, he inaugurated his third branch on Rue de Belleville.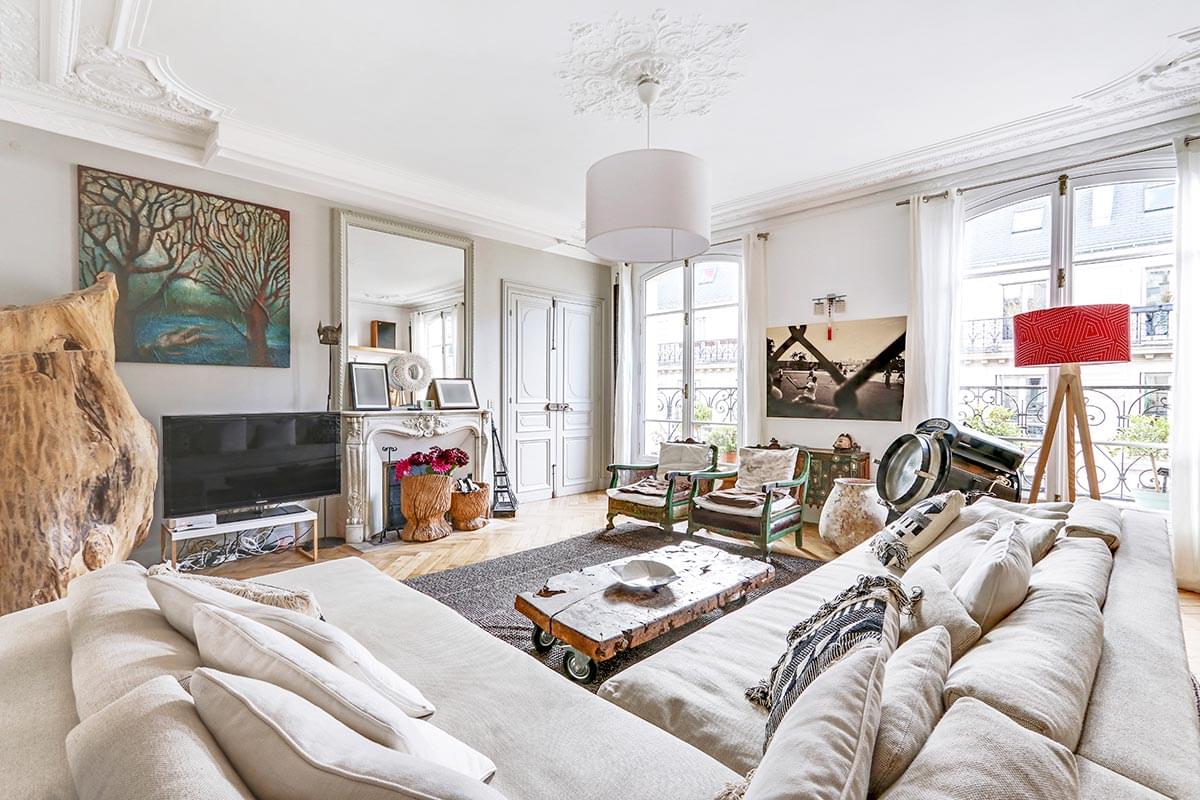 In the République neighbourhood, on the 4th floor of a 1900's building with lift, this family apartment of 154 m² benefits from lovely high ceilings. It is comprised of a large through living-room with open-plan kitchen giving onto a balcony, 3 bedrooms including a master suite and a study. A cellar completes the property. Between 2 and 2,5 M €.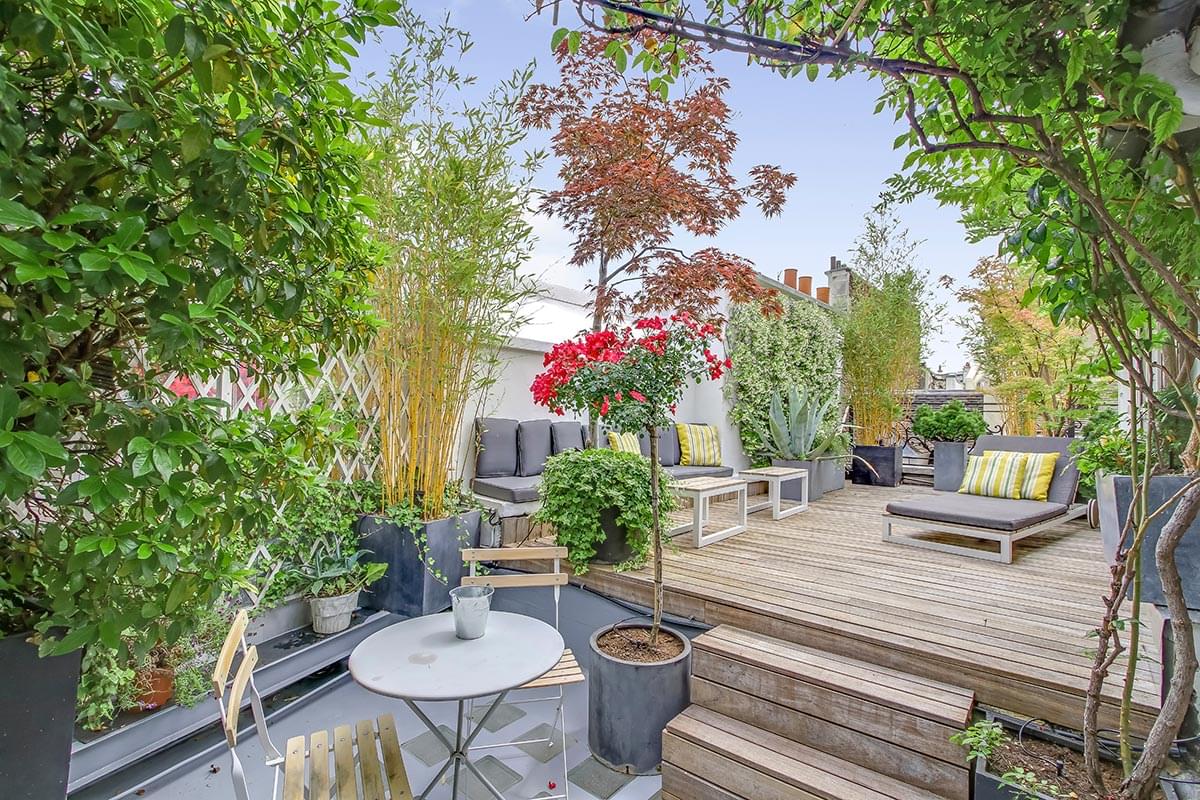 Between the Rambuteau and Etienne Marcel neighbourhoods, on the 4th floor of an 1850's building, this superb split-level apartment of 91 m² is comprised on the first level of a large living-room giving onto a balcony, a separate kitchen and a laundry room with guest cloakroom. On the second level, the master suite opens out to a magnificent terrace of over 30 m² with shrubs and flowers designed by a landscaper. 1.850.000 €.