The impressive rise of Villaret Immobilier
With three agencies and over 20 years' experience in the Parisian property market, Villaret Immobilier, directed by brothers Vincent and François-Régis Moussion, is a small, flourishing family enterprise. Firmly established in the central neighbourhoods of Paris, from Le Marais to Bastille, Villaret Immobilier opened a third agency this summer, already very successful.
Committed to availability, a ready ear and personalized follow-up, François-Régis and Vincent Moussion, brothers who once belonged to the world of contemporary art, share the same vision of the profession. Since 1996, when they launched their first agency, they have honed their expertise and built loyalty among a demanding Parisian clientele. At the beginning of July, the third Villaret agency facing the Aligre market opened its doors. "It is a rather magical place, there is a particularly charming village atmosphere here, and we have had a very good reception since we moved in," says François-Régis Moussion. "In this agency, we attract an eclectic clientele comprised, for example, of families and personalities from the worlds of art and the cinema. Demand is strong for apartments with large surface areas or unusual properties such as lofts and artists' studios, that we are fortunate enough to find in these neighbourhoods in the 12th arrondissement. Here, the average price per sq. metre is somewhere between 11,000 and 12,000 €. In Le Marais, prices have soared, attaining on average 15,000 € per sq.m. Though if the property offers a view, is on an upper floor with a terrace, and if the building comes with a lift, the price soon exceeds 20,000 € per sq.m. We recently sold a magnificent split-level apartment of 140 m2 in the 3rd arrondissement, enjoying a very lovely view of the gardens of the Picasso Museum, for 2.6 M €. Even though prices are high, it is a rather healthy market that nourishes itself, in the sense those who bought apartments 10 years ago are now benefiting from significant capital gains when they sell, and interest rates which are still very low, so they can acquire larger properties. It is not a speculative market, most of the buyers are French, looking for their main homes. On the other hand, for first-time buyers, it is much more complicated. If they do not benefit from a financial boost (inheritance, family donation), it is hard to become a homeowner in Paris intra-muros. I think that, in the near future, prices will settle down for standard homes, but not for luxury properties which will continue to rise in value."
Villaret Immobilier, 97 rue Vieille du Temple, Paris 3 (01 42 78 17 78), 12 rue Théophile Roussel, Paris 12 ( 01 53 44 74 74), 19 rue de Cotte, Paris 12 (01 87 89 82 00). www.villaret-immobilier.com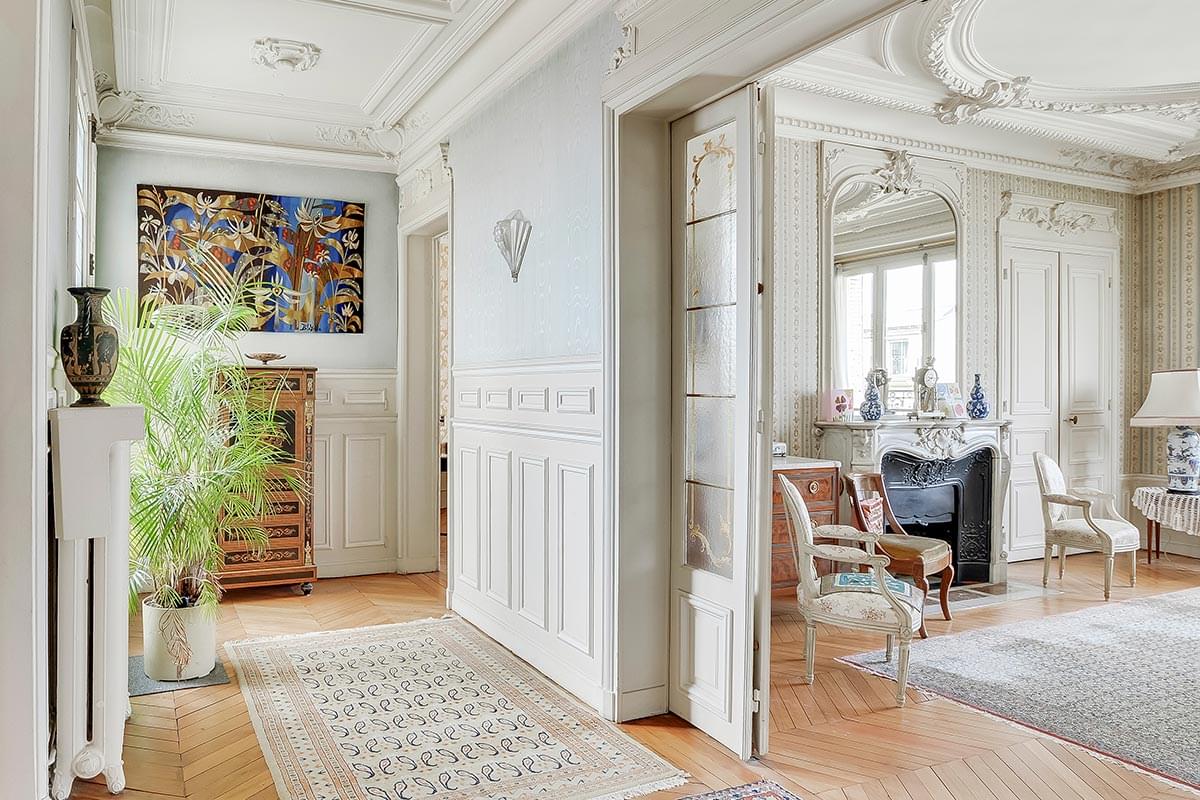 On the 5th floor of a superb freestone building with concierge and lift, between Ledru-Rollin and La Coulée Verte, this very beautiful classic apartment of 182 m2 offers 2 balconies, 3-way outlook and unobstructed views. It is comprised of a very large entrance gallery, a double reception room, separate kitchen and 4 bedrooms. A service bedroom of 7 m2 completes the property. Possibility of a parking place at extra cost. 2.300.000€.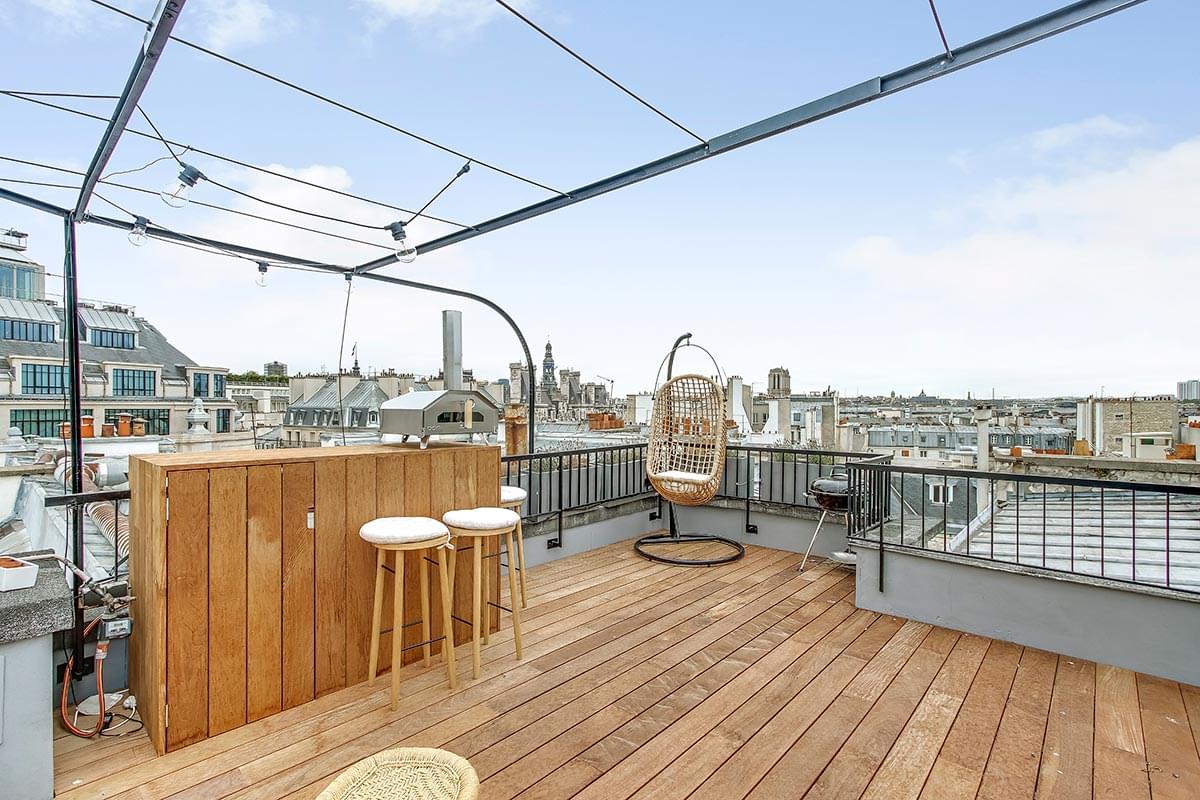 On the top floor of a building, with lift, dating back to the late 19th century, close to the Hôtel de Ville in the 4th arrondissement, this split-level apartment of 126 m2 has been treated to high-spec renovation. On the upper level, it offers a very large reception room, a fitted kitchen, and a terrace with panoramic views of rooftops and landmarks. The lower level is comprised of 3 bedrooms including a master suite. Possibility of a box-garage at extra cost. 2.970.000 €.