Saint-Louis immobilier
Launched in 2006 by Sandrine and Eddie Lalonnier, Saint Louis Immobilier Sotheby's International Realty covers the most important luxury property markets in Charente and Charente Maritime. Thanks to its membership of one of the most prestigious international networks, the agency benefits from maximum visibility and is a leading reference for the region. Interview with its founder, Eddie Lalonnier…
Facing the Cathedral of Saint-Pierre de Saintes, Saint Louis Immobilier Sotheby's International Realty occupies a surface area of over 100 m2 on three floors. Offering an elegant array of offerings including properties of charm, private mansions, master residences and luxury villas on the seafront, this agency bears the esthetic stamp of its founders. "My wife and I previously ran a contemporary art gallery, and the decision to set up this estate-agency specializing in fine properties seemed to us self-evident," says Eddie Lalonnier. Together, the Saint Louis Immobilier team pays tribute to the fine art of living in Charente Maritime : "It is the favourite département of the French ! It stands out for the diversity of its scenery, its mild climate and rich heritage in terms of properties. Today, the popularity of Royan, La Rochelle, Cognac, the Île de Ré, and La Saintonge is stronger than ever, especially among buyers of second residences". As for the property market, Eddie Lalonnier explains : "2017 saw a real return on the part of buyers, with a significant number of sales and prices which have remained stable. The region has also benefited from good economic development, and part of our sales involved professional projects such as hotels and guest-houses. Transactions within the heart of our target range from 500,000 to 1.5 million euros, with the area around Royan and the Île de Ré forming part of the most highly-prized addresses. We recently sold a very smart contemporary house in Royan, offering a sea view, for 1.5 million euros".
Saint Louis Immobilier Sotheby's International Realty, 17B rue Saint Pierre, Saintes (05 46 93 72 26). saintlouis-sothebysrealty.com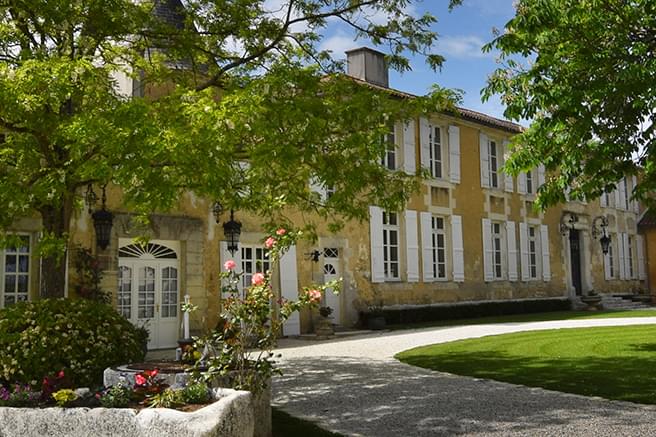 Near the Atlantic coast, this exceptional property stands in 10,000 m2 of grounds featuring a magnificent landscaped park. It is comprised of a "logis" of 600 m2 with a vast reception room, dining-room, billiard room, library, kitchen, and 5 bedrooms. The fully restored annexes of 800 m2 consist of a large reception room, a restaurant, 9 bedrooms, a relaxation area, a chapel, sauna and spa opening out to the poolside terrace. 2.926.000 €.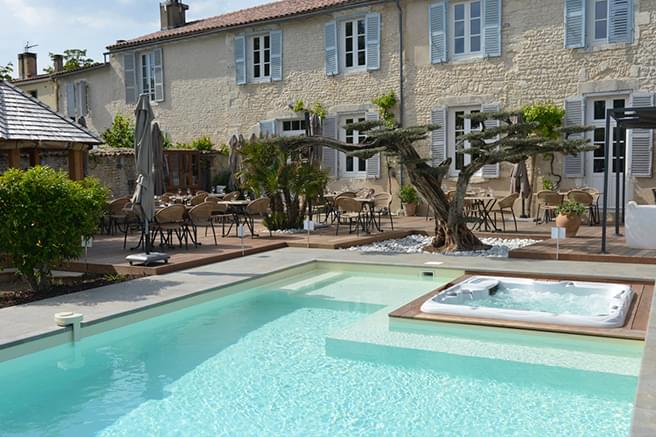 Just 10 minutes from the port of La Rochelle, this superb 18th-C. property, renovated throughout, consists of buildings with elegant architecture opening out to an intimate garden with a heated pool and jacuzzi. The residence of 600 m2 offers a magnificent reception room, two kitchens, 6 suites, a gym and a movie lounge. Large garage. 1.750.350 €.