Millésime : real estate in "grand cru" version
This new agency which opened in March 2019 is first and foremost a tale of friendship between three women : Agnès Arribe, Véronique Dessauce and tennis champion Amélie Mauresmo. A trio who let their passion for the real-estate business speak for itself by founding Millésime, an agency on a human scale that gives pride of place to listening and advice.
Backed by recognized experience in real estate over a number of years, Véronique and Agnès founded the Millésime agency in the spring of 2019. "We set up our agency in a small house between Biarritz and Anglet. It is a place much like us, discreet and intimate, just like the way we work." Run by the duo on an everyday basis, Millésime has an unexpected third partner, French tennis player Amélie Mauresmo. "I have been friends with Amélie for over 20 years," says Agnès. "She wanted to join us in this project. Passionate about wine, she can be credited with the agency's name ! We will, in fact, regularly organize evenings dedicated to discovering great vintages, and a golf competition." Covering the Basque coast as well as prized neighbourhoods such as Chiberta, Anglet and Arcangues, the Millésime agency offers a wide choice of properties : "We don't limit ourselves to a single type of property. We can sell a small apartment to a first-time buyer for 200,000 €, or a high-end second residence worth 3 million euros. We recently sold a very beautiful house of 220 m2 in Chiberta for 2 million euros. Our interpersonal skills and experience in the business easily bring us mandates. Our bonus ? Passion and rigour". About the market on the French Basque coast, Véronique and Agnès add : "It is very active, showing sustained demand, so the challenge today is to find available properties. The average price ranges from 5,000 to 7,000 € per sq.m, although a sea view and luxury appointments soon propel prices to 15,000 € per sq.m or even higher".
Millésime Immobilier, 4 avenue Edith Cavell, Biarritz (05 59 48 71 33).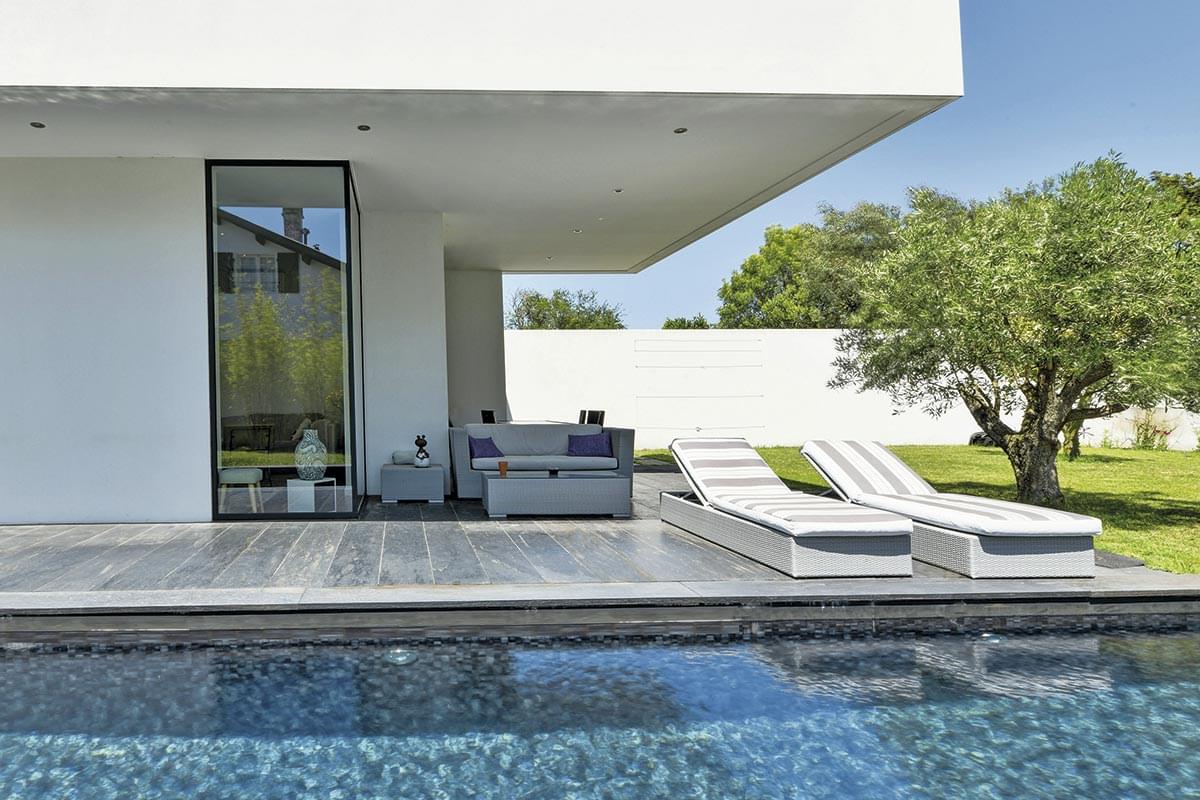 This superb contemporary house in Anglet opens out to a pretty garden sheltered from view, with a swimming pool and terraces. Its living space of 270 m2 is split into two independent homes each with its own gym. The first offers a vast living-room, a kitchen, study and 3 bedrooms including a suite. The second is comprised of a living-room, kitchen and 2 bedrooms. Garage 1.995.000 €.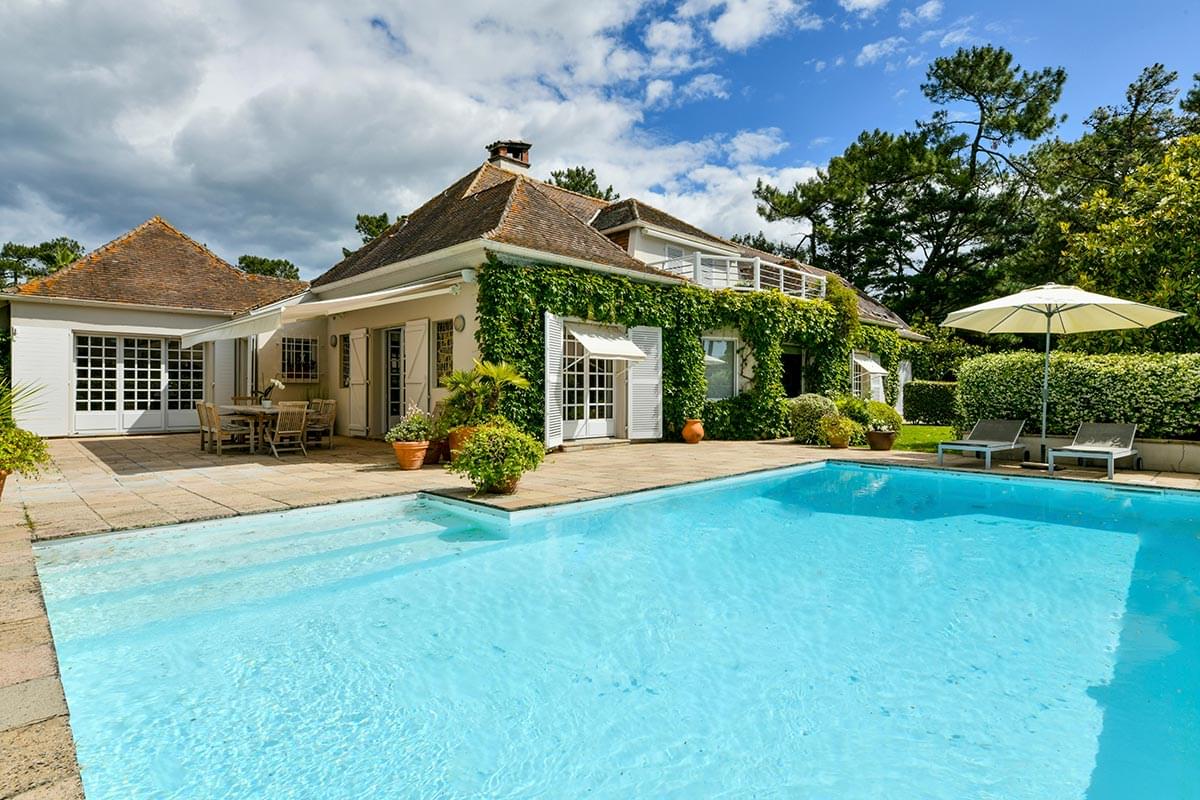 In the sought-after Chiberta neighbourhood, this magnificent house in quiet leafy grounds with a pool offers direct access to the golf-course. Recently sold, the property of over 300 m2 offers a huge living-room and 5 bedrooms including a master bedroom opening out to a terrace of 50 m2. Garages. Sold 2.270.000 €.