Mercure Paris : a luxury portfolio
A major player on the market for luxury real estate and desirable residences, the Mercure group, which currently has 20 agencies throughout France, inaugurated a Paris branch in 2011. Its manager, Charles Daireaux, is backed by a team of five and driven by the values of this group founded over 80 years ago.
A "family spirit", experience in dealing with real-estate assets, values advocating trust and professionalism..., the Mercure group attracts a clientele of esthetes fond of beautiful old stone. As Charles Daireaux explains, the Parisian agency has absorbed the group's DNA : "In Paris, we keep in touch with clients of other agencies by offering high-end apartments and atypical luxury properties such as lofts or artists' studios. Our connections with the provinces set us apart from other agencies. We recently sold a workshop-loft of 250 m2 on Rue de la Roquette in Paris for 2,300,000 €. As a leader on the market for châteaux and large properties, we offer A-to-Z service for all types of assets, thanks to the privileged relationships we build with our clients. A member of several international networks (Luxury Portfolio and Leading Estate Agent in the World), we are also the exclusive representatives in France of the English network, Mayfair International Realty". On the subject of the Parisian market, Charles Daireaux declares : "We have reached spectacular price levels in Paris ! In the 6th and 7th arrondissements, it is now hard to find properties of quality below 16,000 € per sq.m, and sales above 30,000 € per sq.m are no longer isolated cases. Apartments of less than 150 m2 under 2 million euros are few and far between. And even if we are beginning to feel that clients are running out of steam, the market remains very buoyant. In the case of rentals too, large apartments at prices over 7,000 € per month quickly find takers, with a large number of Brexit customers".
Groupe Mercure Paris, 14 bis Avenue Bosquet, Paris 7 (01 47 53 97 00).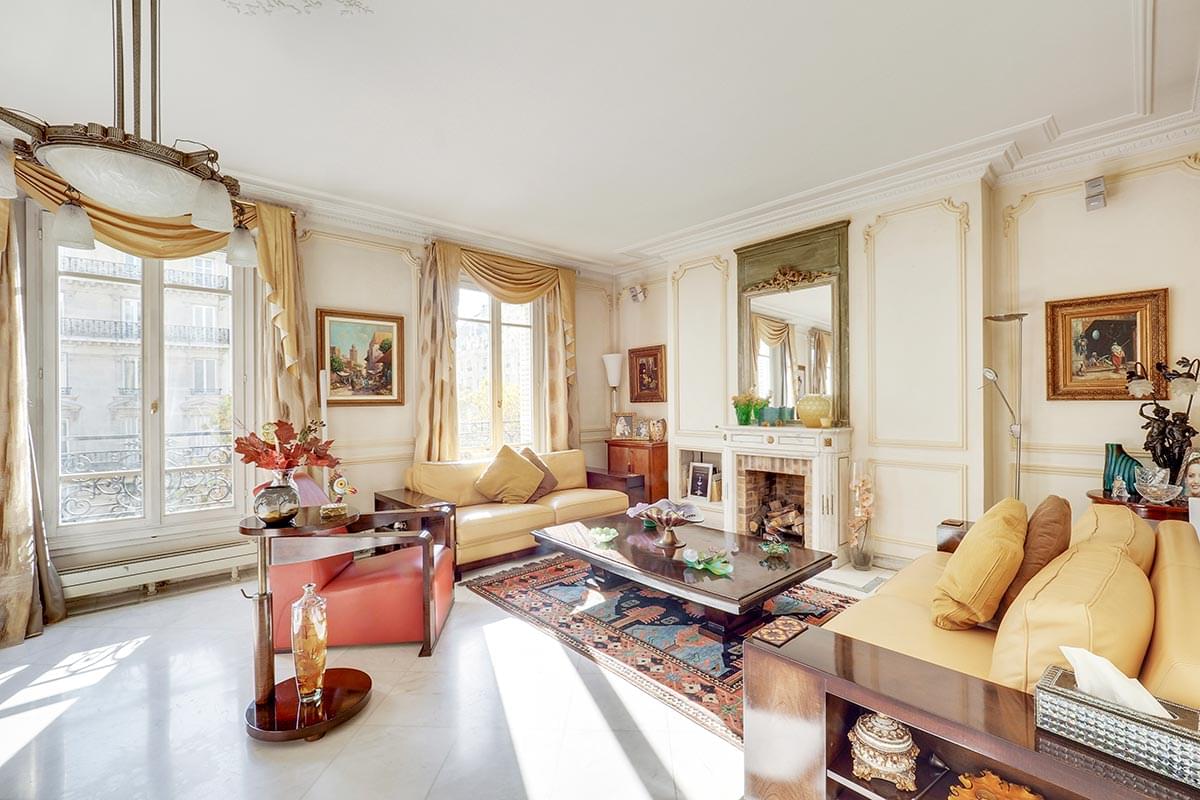 On the 3rd floor of a freestone building dating back to1868, opposite the Hôtel Raphaël on the elegant Avenue Kléber, this apartment of 137 m2 offers a double reception room, a dining-room, fitted kitchen, and 3 bedrooms including a suite. Cellar and maid's room. 2.075.000 €.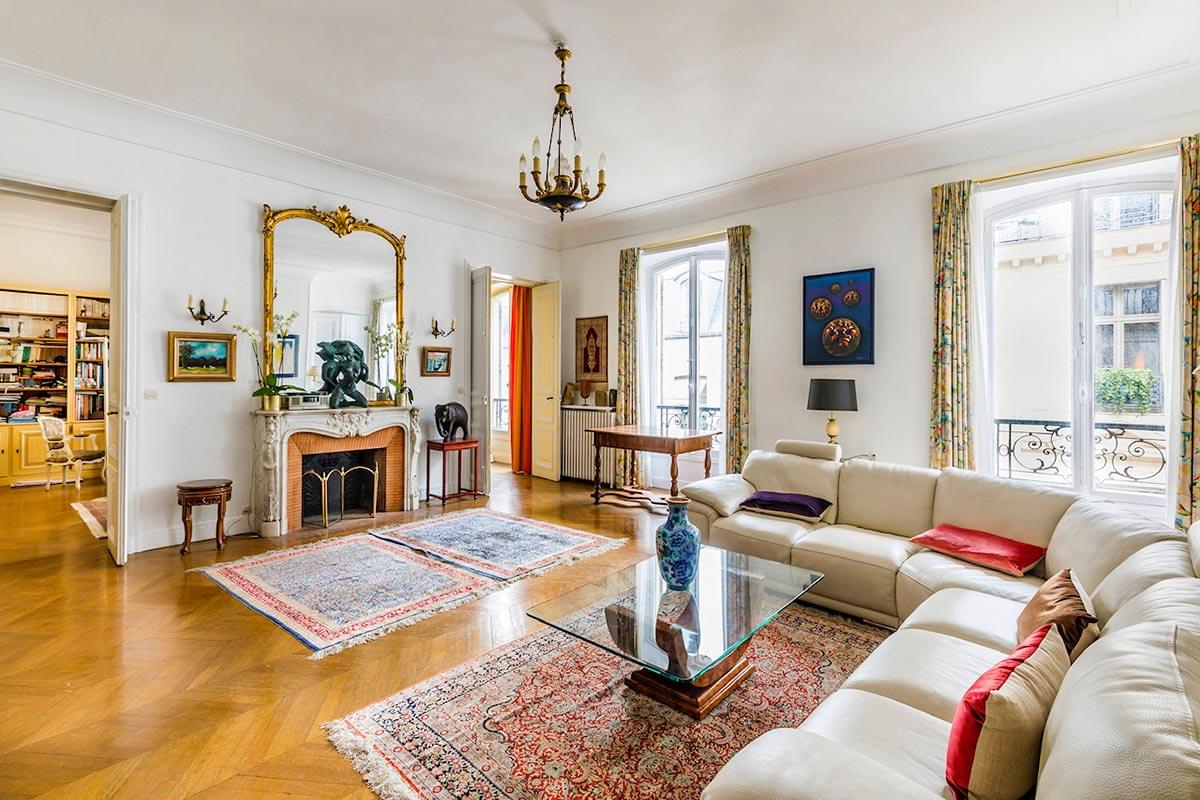 This apartment on Faubourg Saint Honoré, between Rue Royale and L'Elysée, is on the 3rd floor of an elegant 1860's building. With 193 m2, it offers good development possibilities. A large garage completes the property. 2.800.000 €.