Deluxe Confidential
Founded in 2005 by Paola Rossignol, Deluxe Confidential has based its development on human relationships of quality, insistance on transparency and a culture focusing on service. With an international address book, this small agency with a team of senior multilingual talents covers the most highly-prized neighbourhoods on the Left Bank. Encounter…
"I come from planet Luxury, which has given me a real sense of service," says Paola Rossignol, who has run the Deluxe Confidential agency since 2005. Handling her clients' requirements with the greatest discretion and capable of unearthing exceptional properties, Paola and her team of experts have left their mark on the Parisian market : "We focus on the most sought-after iconic and historic neighbourhoods in Paris, mostly in the 6th and 7th arrondissements. Our reputation reflects the quality of our advice and our very efficient team-members who mobilize all their resources to guarantee each client's full satisfaction. Our speciality is helping foreigners to settle in Paris. We offer properties from 50 to 500 m2, ranging from charming apartments to luxury town mansions. This year, we have sold several apartments of around 200 m2 in the 7th arrondissement at prices from 28,000 to 30,000 € per sq.m". On the subject of the Parisian property maket, she adds : "Prices have soared, and demand is just as steady. This year, Paris has even chalked up a record for a private mansion in the 7th arrondissement, which sold for 52,000 € per sq.m ! Previously, most demand and the majority of sales involved properties in the 1.5 to 5 millon euro price bracket. Today, huge budgets from 5 to 20 million euros are legion. Prices are not going down, yet properties continue to sell. It is hard to say whether the coming months of this year will see this same momentum, but in any event, the first half of 2019 has been quite exceptional".
Deluxe Confidential, 3 rue de Téhéran, Paris 8 (06 03 96 88 68) www.deluxe-confidential.com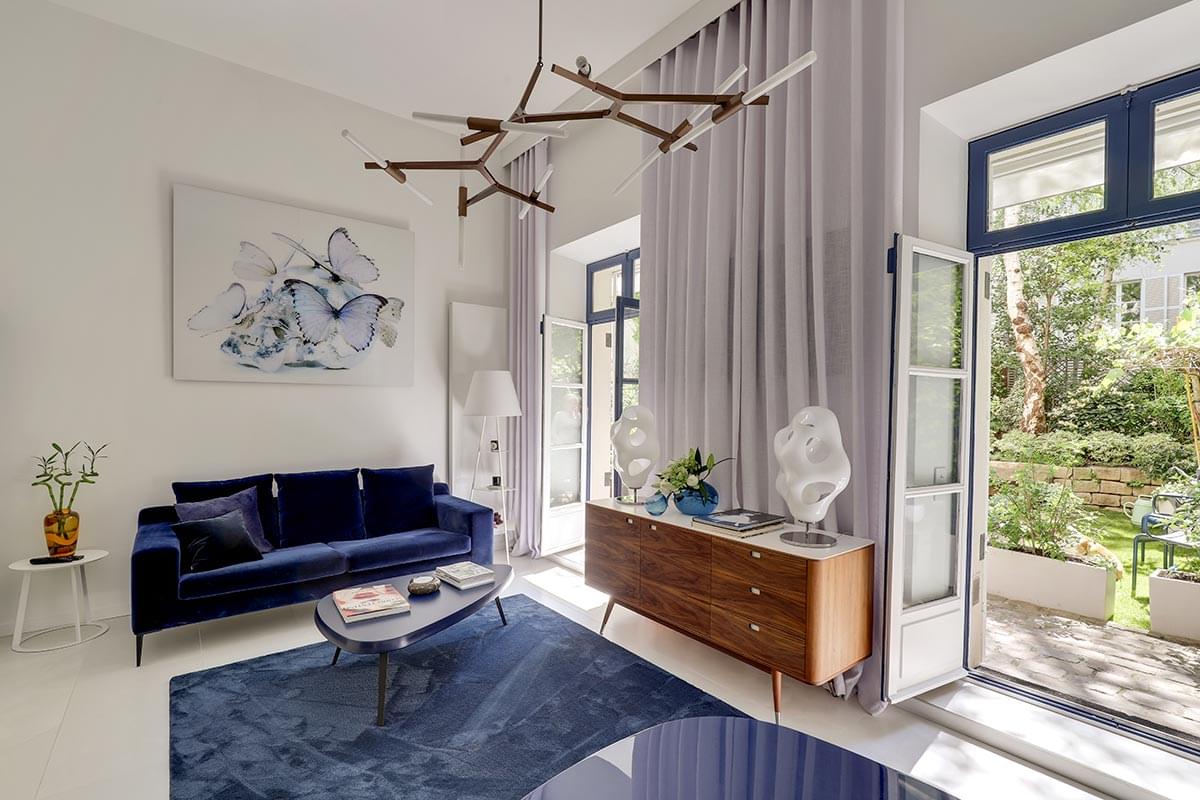 Ideally located in the 7th arrondissement, this small pied-à-terre facing due south is prolonged by a very pretty private garden. Revamped by an architect and elegantly decorated, its living space of 60 m2 is comprised of a lovely living-room giving onto the garden, a kitchen and a bedroom with bathroom. MMore than 2 M €.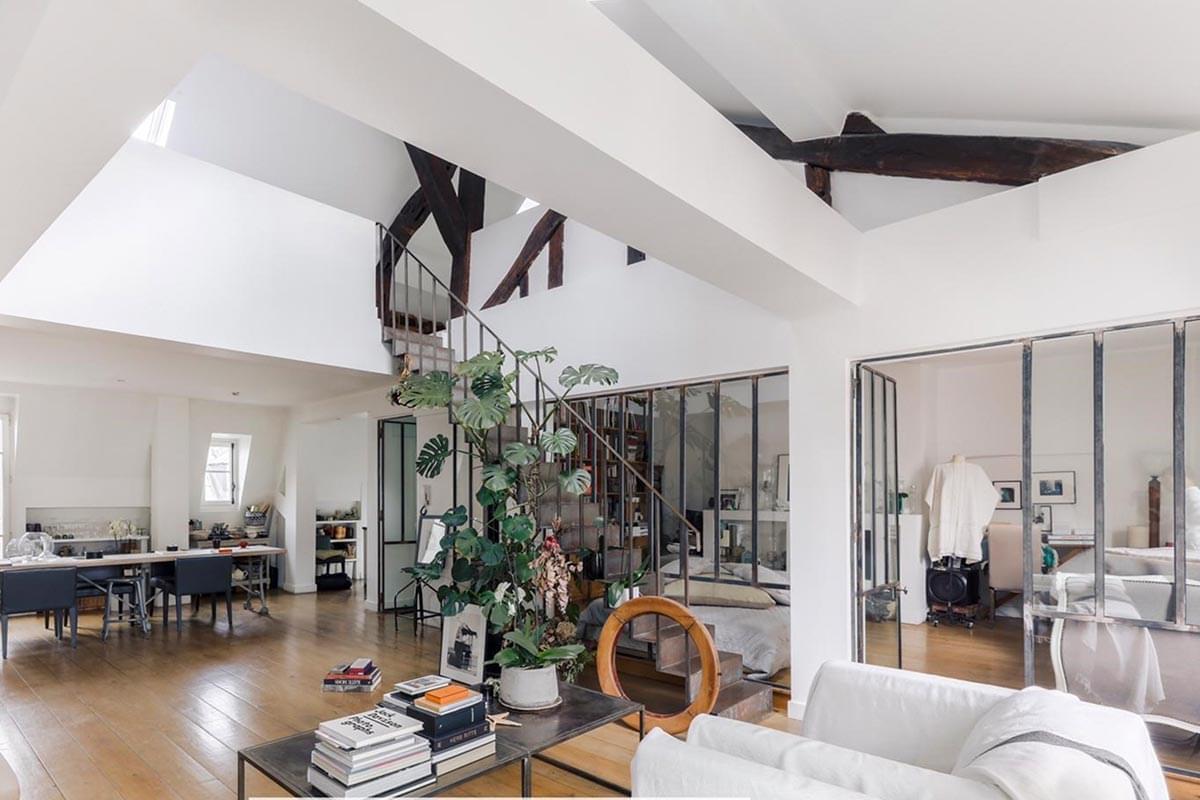 At the very heart of the Odéon neighbourhood, this split-level apartment in loft style basks in light on the top two floors of a 19th-C. building. Its living space of 249 m2 is comprised of vast living areas, 4 bedrooms including a suite, a study, laundry room and storeroom. Two cellars. 4.150.000 €.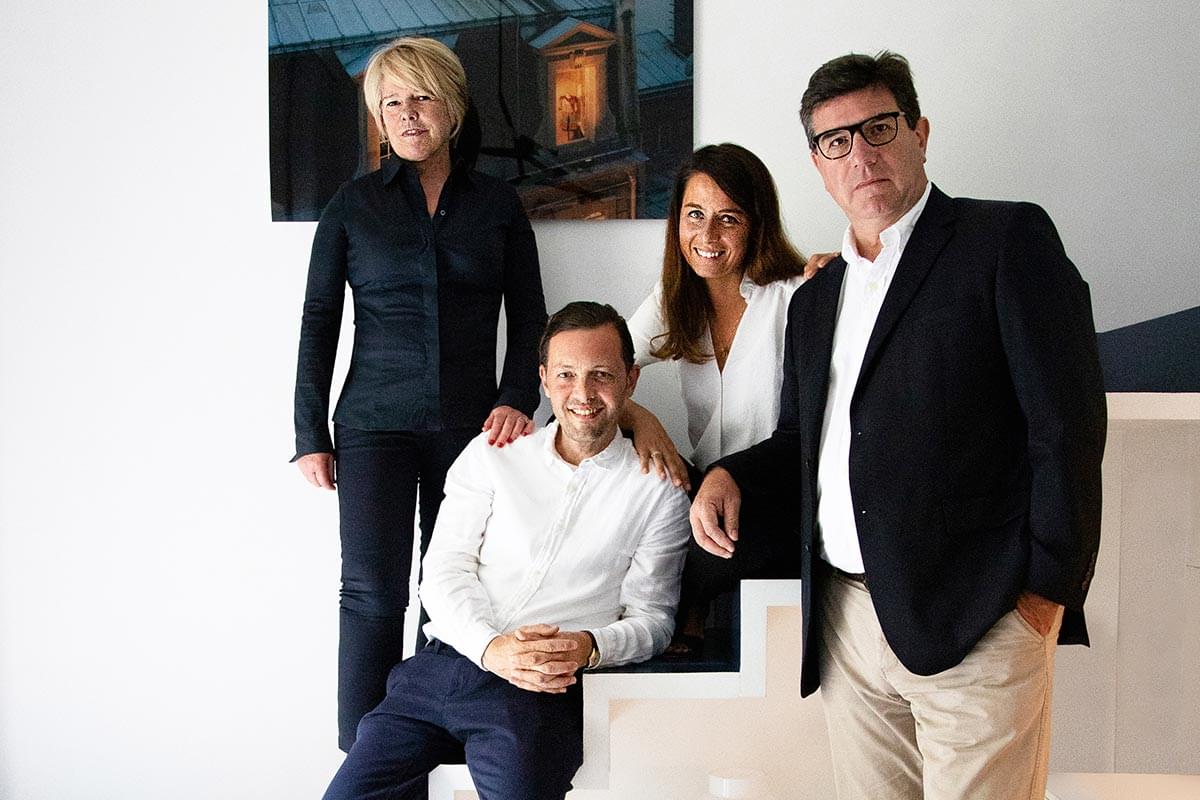 The team of five backing Paola Rossignol is a major asset offered by Deluxe Confidential. They include Hélène Touret, from a family of renowned artists, who speaks four languages fluently and contributes over 19 years of experience in sales negotiation ; and Robert Tycen Hauser, born in Wyoming, who, with over 10 years' experience with Paris Real Estate, is a specialist on the ex-pat market.