ARCHITECTURAL RICHNESS OF THE FRENCH BASQUE COAST
Famous for its traditional red and white houses, the Basque Coast in fact offers a very wide variety of architectural styles. Julie Lamboley, manageress of the Ateliers Lofts & Associés agency since 2009, has made unique properties her core target. From the Basque Coast to the Landes, the agency explores new areas and confirms its position in a rapidly expanding market.
Small fishermen's houses, villas in "Belle Epoque" or Art Deco style, Labourdine houses, but also properties designed by architects… The past has contributed to rich eclecticism on the French Basque Coast and in Les Landes, as explained by Julie Lamboley, Manageress of Ateliers Lofts & Associés : "While houses with regional architecture are in great evidence, the region offers wide diversity. You can find contemporary, cubic houses with flat roofs and picture windows, houses built in the 70's/80's, much more geometrical and revamped to provide all the comfort of today, lofts in converted workshops. We recently sold a 1970's house of 240 m2 designed by an architect on the commune of Ahetze, with an impressive lap pool. There is a great deal of interest in this type of property offering a real art of living and often benefiting from magnificent sites with lots of privacy. Buyers are esthetes used to these unusual settings and contemporary notes". On the subject of the Basque Coast's property market, Julie Lamboley says : "There has been a real "G7 effect". Biarritz received a lot of coverage which had a positive impact on the town and its surrounding areas. Enquiries are pouring in, and the region is becoming much more widely known. The hyper-centre of Biarritz is in high demand : we recently sold an apartment of 107 m2 with a terrace in the centre of Biarritz, after a single visit, and at the asking price of 750,000 €".
Ateliers lofts & Associés, 1 avenue d'Ossuna, Biarritz (05 59 24 67 48). www.ateliers-lofts.com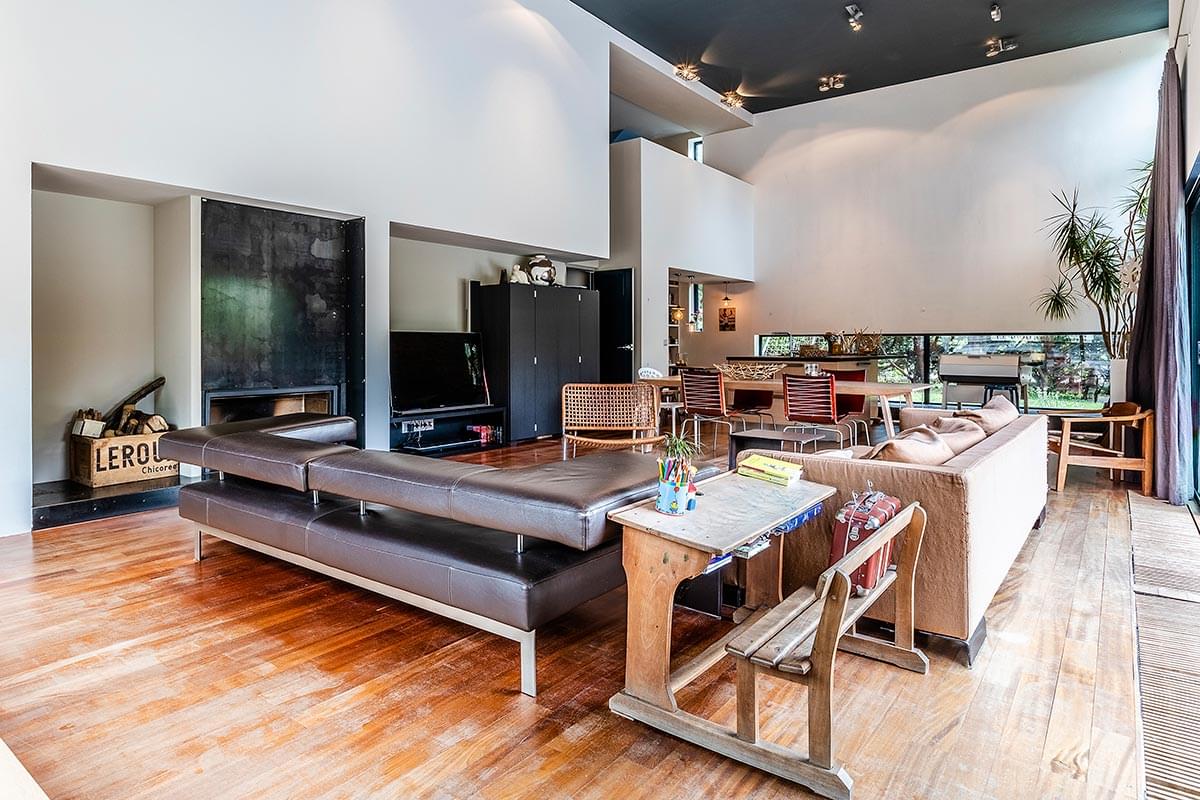 Just 20 minutes from the ocean and in the midst of nature, this superb contemporary house designed by an architect stands in wooded grounds of 3,000 m2 with a pool. Surrounded by terraces, the property of 250 m2 is comprised of a sublime living-room with a ceiling over 5 metres high, 3 bedrooms including a master suite and a vast study area. Stairs lead to a roof-terrace offering breathtaking panoramic views. Large garage. 787.500 €.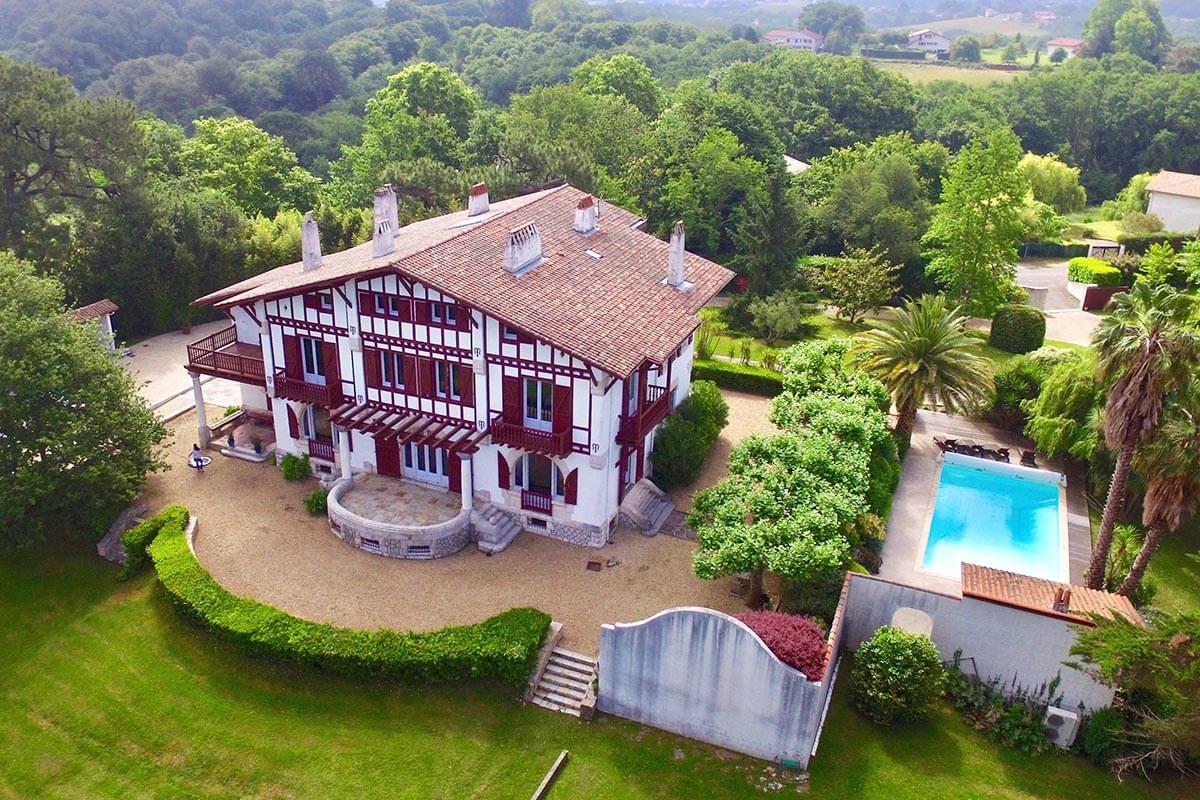 In well-preserved surroundings of almost 7.5 acres in Guétary, this neo-Basque building, was designed in 1914 by the famous Louis Gomez. Its living space of 600 m2 on several levels offers beautiful bright living-rooms, 8 bedrooms and a monumental staircase with a well of light under stained glass. The property also benefits from a heated pool and its pool-house. Garages and double car-port. 3.995.000 €.